Tire Antenna Pattern Measurements
The radiated field pattern from a standard RFID antenna can be significantly altered when the antenna is embedded in the wall of an automobile or truck tire. Currents generated in the tire's steel belts and cords generate fields patterns that can be relatively complex. Put the same antenna/tire combination on a vehicle and the pattern is changed again.
The goal of this project was to evaluate tire antenna patterns under various circumstances in order to understand the dominant interactions between the antenna, tire and vehicle. These measurements can be used to validate computer models of these configurations. Together, the models and measurements will be used to ensure an optimal antenna design and placement for future tire designs.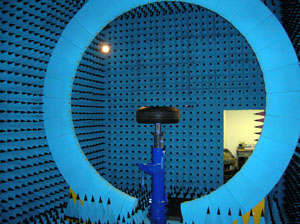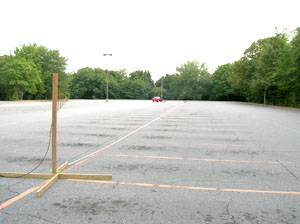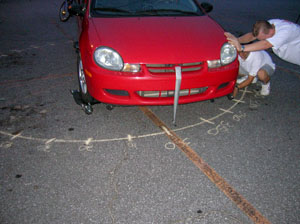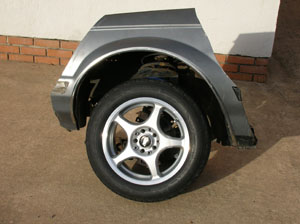 ---