CLEMSON UNIVERSITY

  COLLEGE OF ENGINEERING, COMPUTING AND APPLIED SCIENCES
CLEMSON UNIVERSITY

– FALL 2019
Creating Healthier Communities
A backpack that could help children remain mobile during chemotherapy is just one example of how our research ecosystem supports innovation and entrepreneurship, with the goal of creating a healthier, happier and more productive world.
Clemson University's College of Engineering, Computing and Applied Sciences is creating an ecosystem of innovative, interdisciplinary research that addresses some of the critical issues of today. One of these issues, healthcare, is the focus of this installment of IDEAS, and our partnerships with South Carolina's top healthcare practitioners, in particular our close relationships with Prisma Health–Upstate (formerly Greenville Health System) and The Medical University of South Carolina (MUSC), are key to our success. Collaboratively, we are working to find solutions to complex challenges with the goal of improving our treatment of disease and providing modern medical technology across the globe.
One of the most successful of these collaborations is between Hai Yao and Michael Kern, whose 13-year relationship is featured in this issue. Together, Yao, the Ernest R. Norville Endowed Chair of Bioengineering at Clemson, and Kern, a professor at MUSC, have generated millions in research funding and provided students with unparalleled research opportunities. We also feature Kevin Taaffe and Dan Simionescu, Clemson professors in industrial engineering and bioengineering, respectively, who work closely with healthcare practitioners at Prisma Health. Both hold professorships named for the late mechanical engineering alumnus Jerry Dempsey, whose generosity and vision led to the partnership between Clemson and Prisma Health. Dempsey is one of several top alumni featured in this issue
Some of the research our faculty and students are conducting is also highlighted in this issue. For example, Marc Birtwistle, a faculty member in chemical engineering, is using computational modeling to improve cancer care. In the bioengineering department, Hunter Endowed Chair Naren Vyavahare is working on what could become the first therapy to reverse vascular calcification, a condition that can lead to hypertension and death, while faculty member Agneta Simionescu's research is helping improve our understanding of cardiovascular disease in diabetics, potentially laying the groundwork for new treatments, and faculty member Will Richardson's research could lead to personalized risk assessments and treatments for patients suffering from cardiac fibrosis.
In addition, this issue focuses on one of our most significant healthcare programs. Every senior bioengineering major is part of a team that develops a medical device aimed at addressing a real-life healthcare need. Students not only create the devices but also test and develop a plan for marketing them on a global scale. In a single academic year, their projects go from idea to prototype.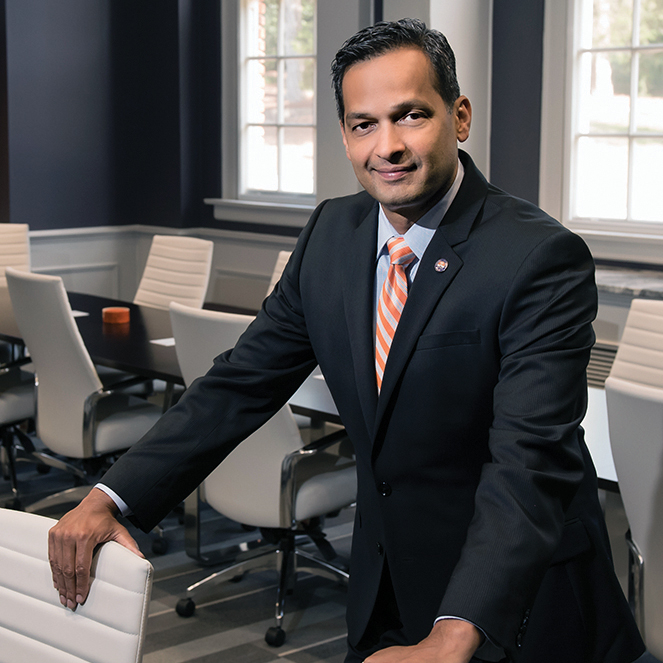 The most promising projects are further developed by master's students, and the best are spun out of the college and the University into startup companies. The experience that these students gain positions them to serve as leaders in the healthcare industry, meaning they are prepared not only to fill the jobs of the future but also to create them.
This issue concludes by highlighting the accomplishments of the three newest members of the Thomas Green Clemson Academy of Engineers and Scientists–I.V. Hall, Denise Rutledge Simmons and Vanessa Wyche–and our three newest Outstanding Young Alumni–Chelsea Ex-Lubeskie, Allison Godwin and Amol Janorkar. All serve as excellent examples of what is possible with a Clemson degree.
We hope that you enjoy this issue and that our efforts not only make you proud to be an alumnus or friend of the college but also inspire you. As always, we welcome your thoughts and comments, and we look forward to seeing you on our campus as we begin a new academic year.

Anand Gramopadhye, Dean
College of Engineering and Science
The RX Bag, created by students, is designed to allow children to remain mobile while undergoing chemotherapy, rather than having to remain tethered to a cumbersome IV pole twice their size.
CREATING MEDICAL DEVICES FOR THE WORLD
The powder-blue backpack looks like the kind of bag a kindergartener might use to carry lunch to school, but unzipping a flap reveals something more.
A medication pump is tucked inside.
The RX Bag was designed so that children with cancer would be able to stay mobile instead of remaining tethered to an IV pole while undergoing chemotherapy. They would be able to fidget, roam the halls with their parents or visit the playroom.
The device was created by Tyke Medical, a team of four senior bioengineering majors, and it is just one example of the biomedical innovations that students, faculty and staff are developing at Clemson University. The RX Bag was unveiled to the public for the first time at the Clemson Bioengineering Design Symposium, held each year at the Greenville Convention Center.
In few places is the culture of innovation and entrepreneurship more evident. Forty-one teams gathered in May for the most recent installment to present new devices that help treat cancer, remove tonsils and put broken bones back together, just to name a few examples.
Several students said they saw opportunities to market their devices not only in the United States but globally.
The symposium gave all the students a chance to show their work to faculty, alumni and potential collaborators. But at the center of the event were 22 teams of seniors.
Each team worked with clinicians to identify a need, design a prototype, build it and begin testing, all in a single academic year. All seniors who major in bioengineering participated.
Martine LaBerge, chair of the Department of Bioengineering, said the real-world experience is the "capstone" on their undergraduate education.
"It's clinically driven to assure that patient and health care needs are met," LaBerge said. "The bioengineering curriculum at Clemson is focused on educating students to meet the current and future needs of health care practitioners so they can better serve patients."
Ideas for the devices came from medical care practitioners across South Carolina, including some from Prisma Health, The Medical University of South Carolina and Roper St. Francis Healthcare.
Physicians suggest ideas in some cases. In others, students themselves recognize the needs while working in hospitals as part of programs such as CU DeFINE.
"Clemson provides students with the unique experiences that prepare them to create a healthier global society and the skills they will need to be leaders and entrepreneurs in health care—not only in the United States but around the world."
– Anand Gramopadhye, Dean
Through their capstone projects, students become inventors in their own right, said John DesJardins, the Robert B. and Susan B. Hambright Leadership Associate Professor of Bioengineering.
"This is not a class assignment," he said. "We give them the framework, the guidelines and the resources to do it, and we mentor them. They embrace the challenge and produce amazing results."
The devices with the highest commercial potential are further developed by students in the Master of Engineering in Biomedical Engineering program. The best of the best is patented and spun out of the University through startup companies.
As many devices as there were at the symposium, it was just a sampling of the biomedical innovation happening every day at Clemson.
Delphine Dean, for example, has overseen several teams of students who have created medical devices based on needs they found on their trips to Tanzania. One team, Kifua Pampu, is creating a breast pump that would deactivate HIV, allowing mothers to breastfeed their children without fear of infecting them.
"We're teaching students, and they're gaining skills, but at the same time we're accelerating development — and there are not many places that can do that," said Dean, the Gregg-Graniteville Professor of Bioengineering.
And it's for good reason, because Clemson was one of the first in the field.
The University is renowned as the birthplace of the field of biomaterials and was among the first universities in the United States to start a bioengineering program, awarding its first Ph.D. in 1963. Clemson also played a central role in creating the Society for Biomaterials.
It's a tradition of excellence that continues today.

The product: IntraFix
Need: Doctors often face a hard choice when deciding how to treat rib fractures. They can perform major surgery, making a large incision to screw a plate onto the rib. Or patients can be sent home to heal on their own without surgery, which can mean weeks of bed rest and pain medicine. The IntraFix aims to treat more patients without major surgery. Students said the IntraFix could help patients heal faster and give them more mobility during recovery. About 300,000 people a year are treated for rib fractures, and many more are sent home to heal in pain, students said.
How it works: The surgeon would make a small incision in the patient, drill a hole 30 millimeters from the fracture, clean out the inside of the bone and align the fracture. The IntraFix would be placed into the hole, across the fracture. The IntraFix would expand inside the rib, and barbed tips would help hold the device in place. The surgeon would then drill another hole to insert a screw into a plate that would also help hold the IntraFix in place. A separate handle could be attached to a suture loop, allowing the surgeon to pull until satisfied with device engagement.
How they did it: The device is made from stainless steel. A hot metal wire with electricity running through it cuts the piece. Then it's bent in a vise, and a hole is drilled.
Commercialization potential: Students have received a provisional patent and are pursuing a full patent.
Global dimension: One of the advantages of the IntraFix is that it would require only minimally invasive surgery. It would be ideal in settings where sterility assurance levels are low.
Advisor: Jeremy Mercuri, assistant professor of bioengineering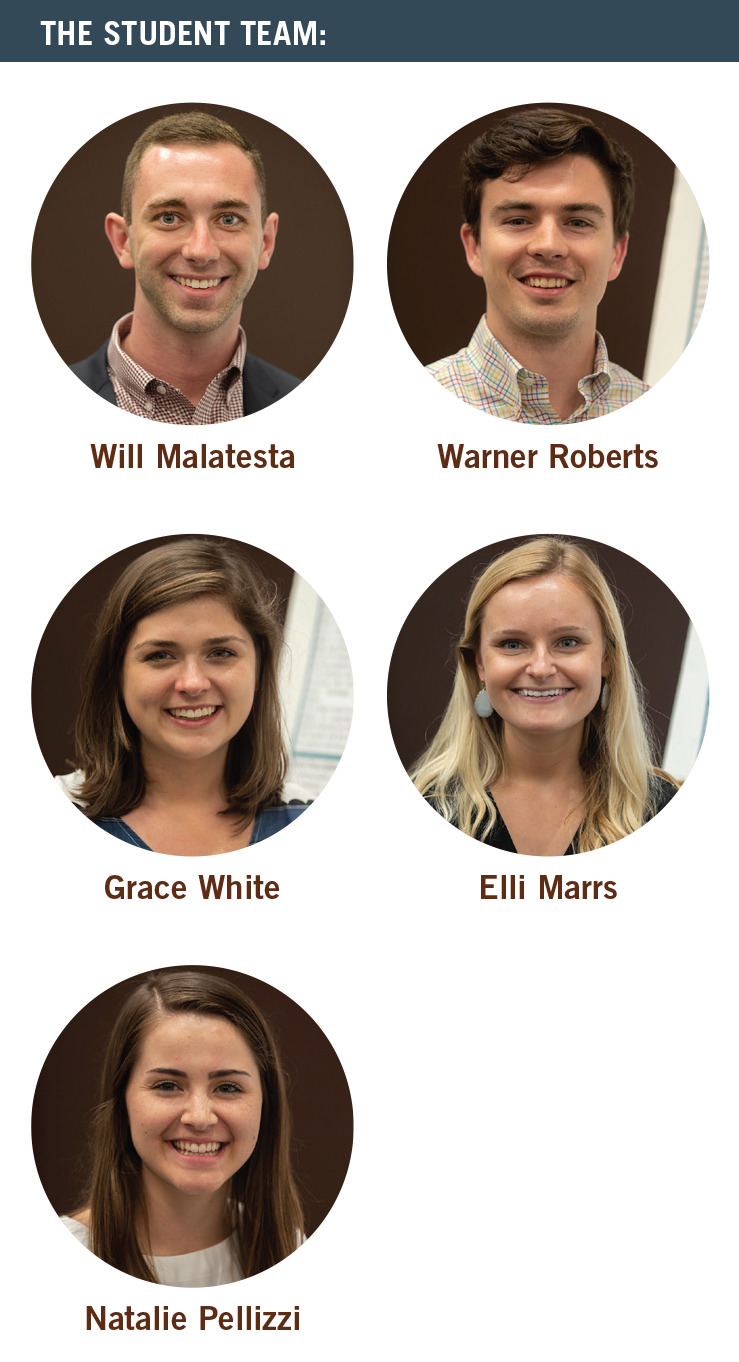 The product: HIFree
Need: Deciding between HIV and malnutrition is a choice no mother should have to make, but it's a stark reality in many parts of the world, including Tanzania, where students got the idea for the device. About 40 percent of babies with HIV contract it through breastfeeding, the team says. And it's a stigmatized disease. One of the big challenges the team faces is making an HIV filter as inconspicuous as possible to avoid identifying its users as HIV-positive. The team is creating HIFree to be marketable to all women.
How it works: The team's name, Kifua Pampu, roughly translates to breast pump in Swahili, which is exactly what the team created. One of its features is a filter made out of a special material designed to deactivate HIV. The product would allow mothers with HIV to feed their children breast milk without fear of infecting them. The filter can also kill some of the bacteria in milk that causes it to spoil. The HIFree could allow a mother to pump milk and store it for longer than is currently possible — a crucial need in areas where refrigeration may be limited.
How they did it: Alex Harrison had the idea of creating a material to deactivate HIV, and Maggie Elpers came up with the idea of making a low-cost breast pump. The two projects came together in Creative Inquiry, a program that encourages undergraduate research.
Accolades: The HIFree was a finalist at the Rice 360 Global Health Design Competition.
Global dimension: The HIFree is a response to needs that students found in Tanzania, and they continue to work closely with collaborators in the East African nation.
Advisor: Delphine Dean, Gregg-Graniteville Associate Professor of Bioengineering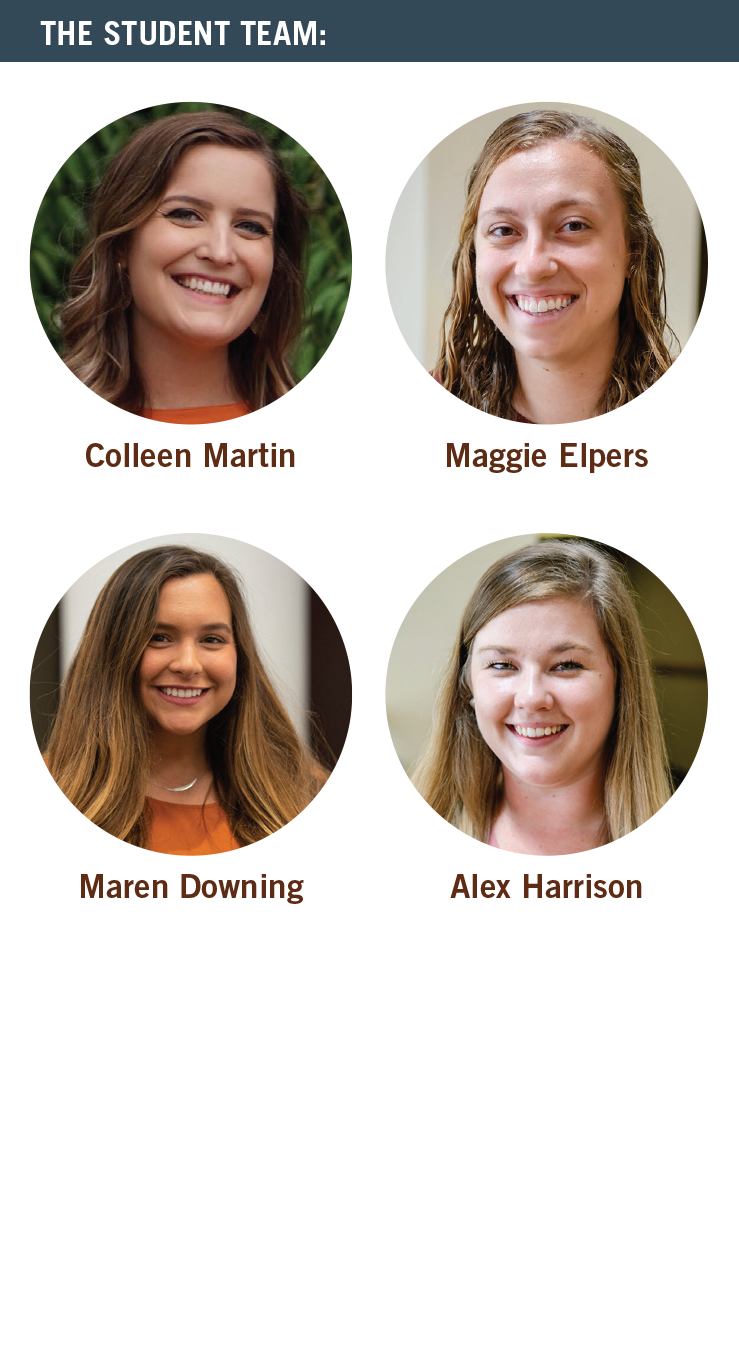 The product: Biopsy PolyGuide
Need: The Biopsy PolyGuide would eliminate one of the procedures currently involved in all lumpectomy surgeries. Patients arrive at the hospital hours before their surgeries so that a guide wire can be inserted into the breast, a procedure called localization. It can be painful, and the patient is often left waiting hours for surgery with a wire sticking out of her breast. Students said that 12.4 percent of American women will get breast cancer, and 60 percent of all breast cancer patients will opt for lumpectomy. In the United States alone, 312,000 breast tumor localization procedures are performed each year, students said. Students estimated the cost of each procedure involving the Biopsy PolyGuide at less than $100 and the guide wire procedure at $662.
How it works: The Biopsy PolyGuide would be used during the biopsy, which is performed determine whether a mass is benign or cancerous. As part of the biopsy, a thin tube called a cannula is inserted into the breast to help extract a tissue sample. Once the sample has been taken, the syringe-like Biopsy PolyGuide would be inserted into the mass through the cannula. The doctor would use the device's plunger to push a polymer insert into the mass. The Biopsy PolyGuide would be removed from the breast, leaving behind the polymer insert. The doctor would cut the polymer insert at the surface of the skin. If the mass turns out to be cancerous, the surgeon who performs the lumpectomy could use the polymer insert as a guide to find the mass. The polymer insert would not need to be removed, whether the mass is cancerous or not, because it is bioabsorbable and would degrade until fully dissipated.
What students learned: "It helped me find my passion and where I want to go," Yvette Ramirez said. "I want to create devices that help a significant amount of people in the world."
Global dimension: Students said that the cost of manufacturing and using the Biopsy PolyGuide would be low, making it ideal for low-resource settings worldwide.
Advisor: John DesJardins, the Robert B. and Susan B. Hambright Leadership Associate Professor of Bioengineering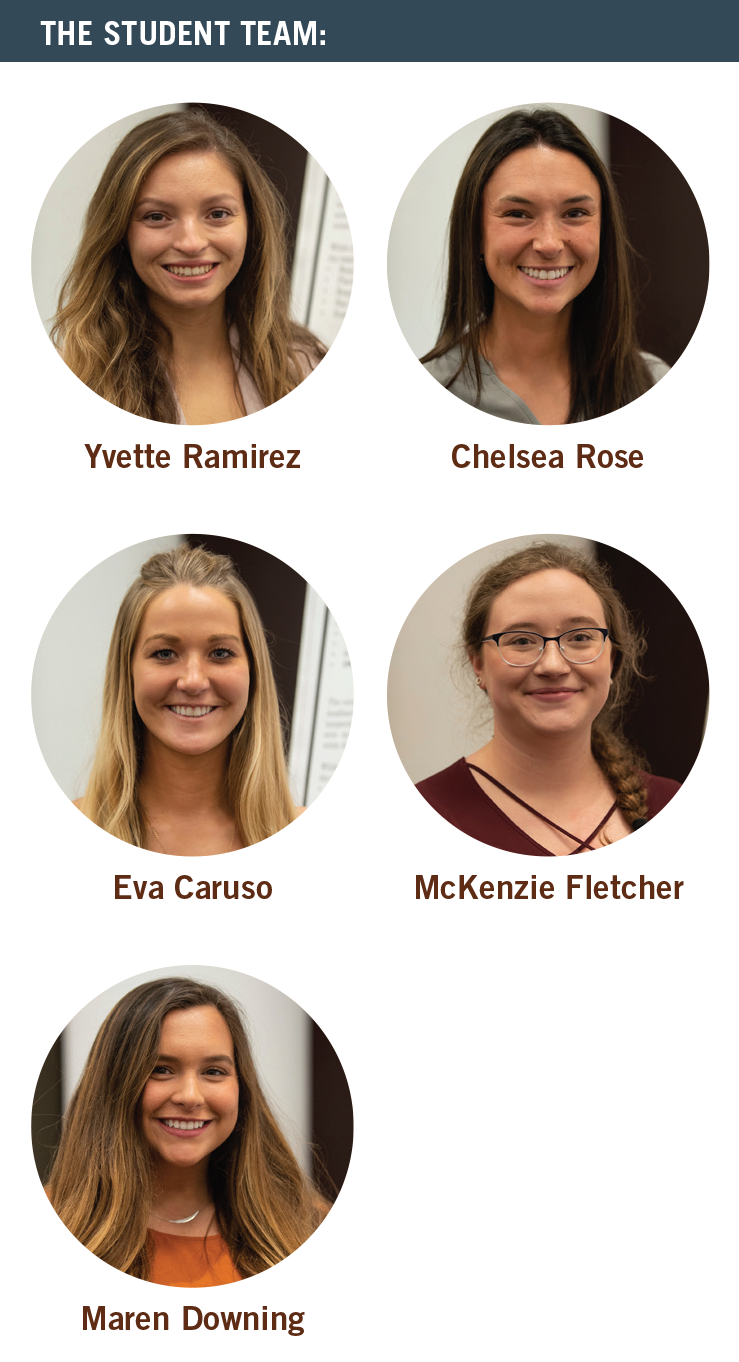 The product: RX Bag
Need: Children who currently need chemotherapy must stay in one place or drag an IV pole twice their size with them when they move. It's a tall order for a child who has to undergo chemotherapy for four hours at a time, multiple days a week. The idea for the product came from Sarah Dorsey, who went to The Medical University of South Carolina to identify clinical needs as part of the CU DeFINE Summer Program. She and her CU DeFINE team noticed that IV poles can be tripping hazards.
How it works: The RX Bag would allow pediatric patients to remain mobile and even visit hospital playrooms while they receive chemotherapy. Children would wear a backpack with a medication pump inside. A tube would connect the pump to the child's medication port. Without medication, the system weighs 2 pounds and is designed for children from 50–80 pounds.
How they did it: In one academic year, Tyke Medical took their product from idea to prototype. They used an off-the-shelf backpack purchased on Amazon and built the pump from scratch. The group used a 3-D printer in the Makerspace at the Watt Family Innovation Center to create the pump case.
What students learned: "You learn how to work within a team," Haven Hendrix said. "That's how the real world works. No engineers work by themselves. And we learned the whole process of design."
Global dimension: "Infusion therapy is used around the world; it's not just in the U.S.," Emaleigh Beeler said. "Our product could be for any type of infusion therapy, not just chemotherapy."
Advisor: John DesJardins, the Robert B. and Susan B. Hambright Leadership Associate Professor of Bioengineering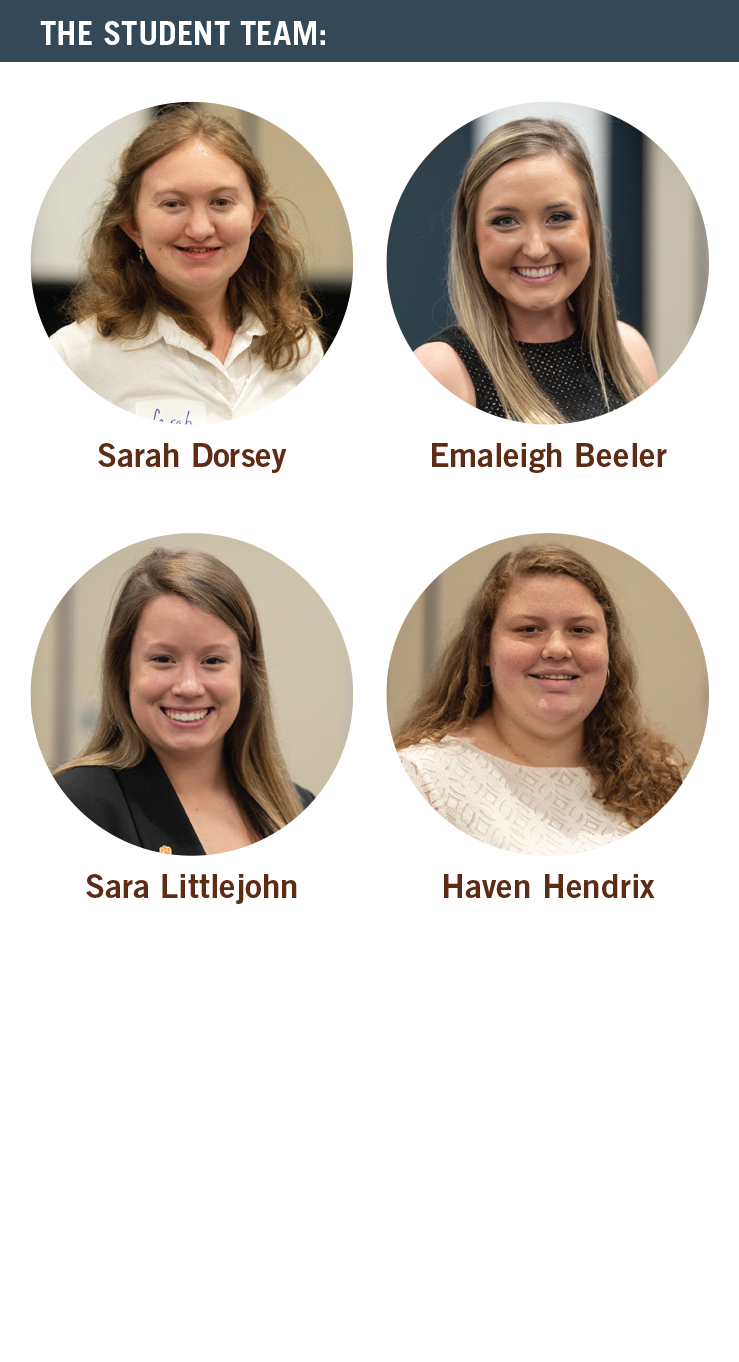 The product: The Apollo
Need: The number of femoral fractures worldwide is expected to grow from 1.7 million in 2010 to 8.2 million in 2050, driven in part by aging populations, students said. While current methods of cable application take 5-15 minutes per pass, The Apollo can help a surgeon complete a single pass in 3-5 minutes, students said. They estimate that it could save 40 hours of surgical time per year, significantly reducing the risk of blood loss and infection. The Apollo would also reduce frustration for surgeons.
How it works: The surgeon would use The Apollo to feed a cable around the bone. The cable would then be tightened to bring the fractured bone back together so that a metal plate, screw or other medical device could be affixed. Devices currently in use travel only part way around the fractured bone. Surgeons then have to use their fingers to locate the device in the patient's flesh to secure the cable, students said. A big part of what makes The Apollo unique is that a U-shaped "passer" goes through the flesh, and the tip emerges on the other side of the bone. The surgeon would then press a lever-like "pusher" to extend a proboscis from the passer. The tapered end of the cable would be fed into the proboscis and through the passer to enclose the fracture. Then the proboscis would be retracted, and the passer would be removed, leaving the cable in place.
What students learned: "We learned a lot about the whole designing process, going from an initial problem to researching patents to how manufacture it," Amanda Chernick said. "Going from a problem to the end result — there's a lot in between, and we learned the parts that go into that."
Global dimension: Students said the market for The Apollo is huge, with the number of femoral fractures to increase 500 percent globally from 2010-2050. "There's no limit for our device," Zack Richardson said.
Advisor: John DesJardins, the Robert B. and Susan B. Hambright Leadership Associate Professor of Bioengineering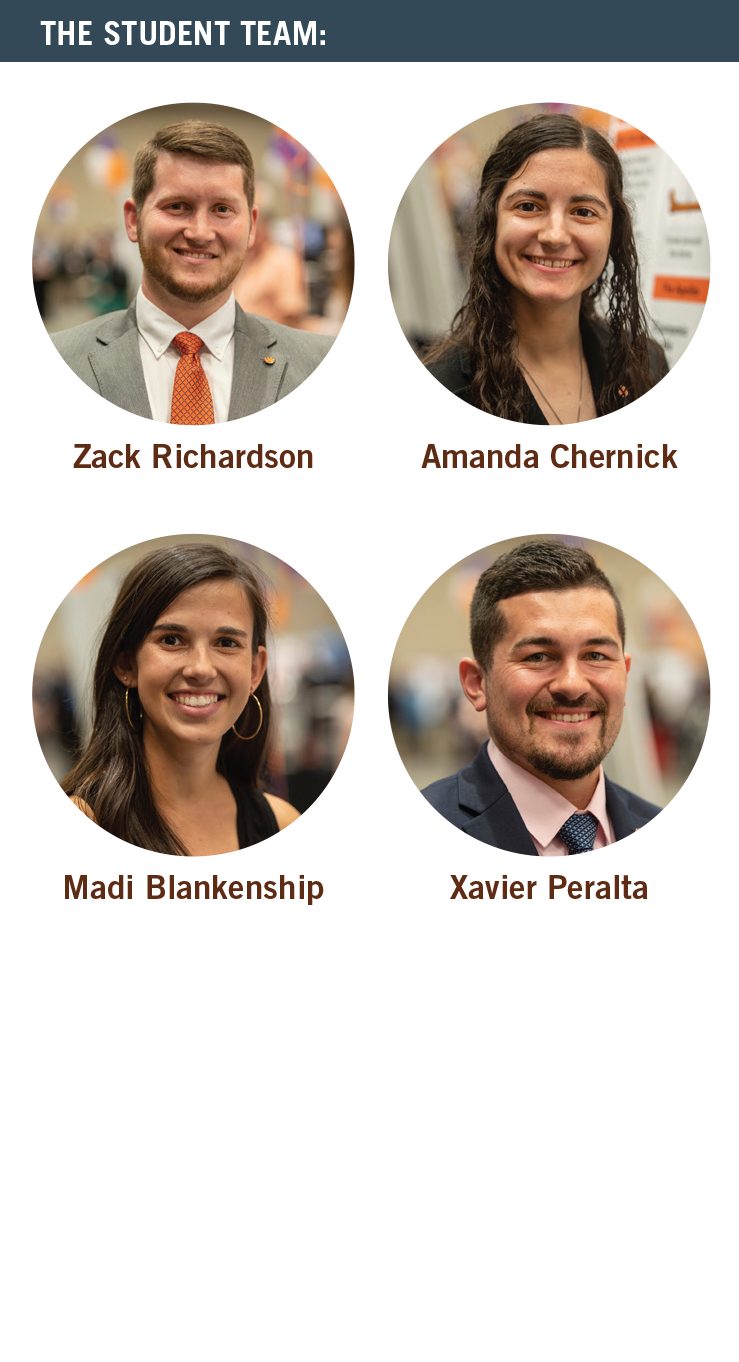 The product: The AdjustaBite
Need: About 600,000 tonsillectomies are performed in the United States each year, students said. The tonsillectomy treatment market is valued at $3 million per year and is expected to grow, they said. The AdjustaBite would result in quicker procedures, safer experiences for patients and reduced costs for hospitals, students said.
How it works: Devices currently in use often fit improperly, reducing the surgeon's visibility of the tonsils. The AdjustaBite would be the first fully adjustable tool for holding open the mouth and depressing the tongue during tonsillectomies. It would allow the surgeon to better see the tonsils, taking the guesswork out of surgery. The device would also help prevent damage to soft tissue, which could result in less postoperative pain for the patient. The AdjustaBite would make the tonsils at least 90 percent visible. All surfaces that come into contact with teeth and gums would be soft. Padding could be easily inserted and removed on each side. While designed for tonsillectomies, students found it could also be used for dental procedures.
What students learned: Students said they learned a lot about the process of designing medical devices. "If you were to see the beginning device and compare it to what we've got now, you'd know that we put a lot into it," Chanty Brown said. "That whole process of changing it from what it was then to what it is now was my favorite part. It feels great to know that all our hard work paid off."
Verification and validation: When 540 pounds of pressure were applied, The AdjustaBite slightly deformed but did not fracture, and the locking mechanism remained intact.
Advisor: John DesJardins, the Robert B. and Susan B. Hambright Leadership Associate Professor of Bioengineering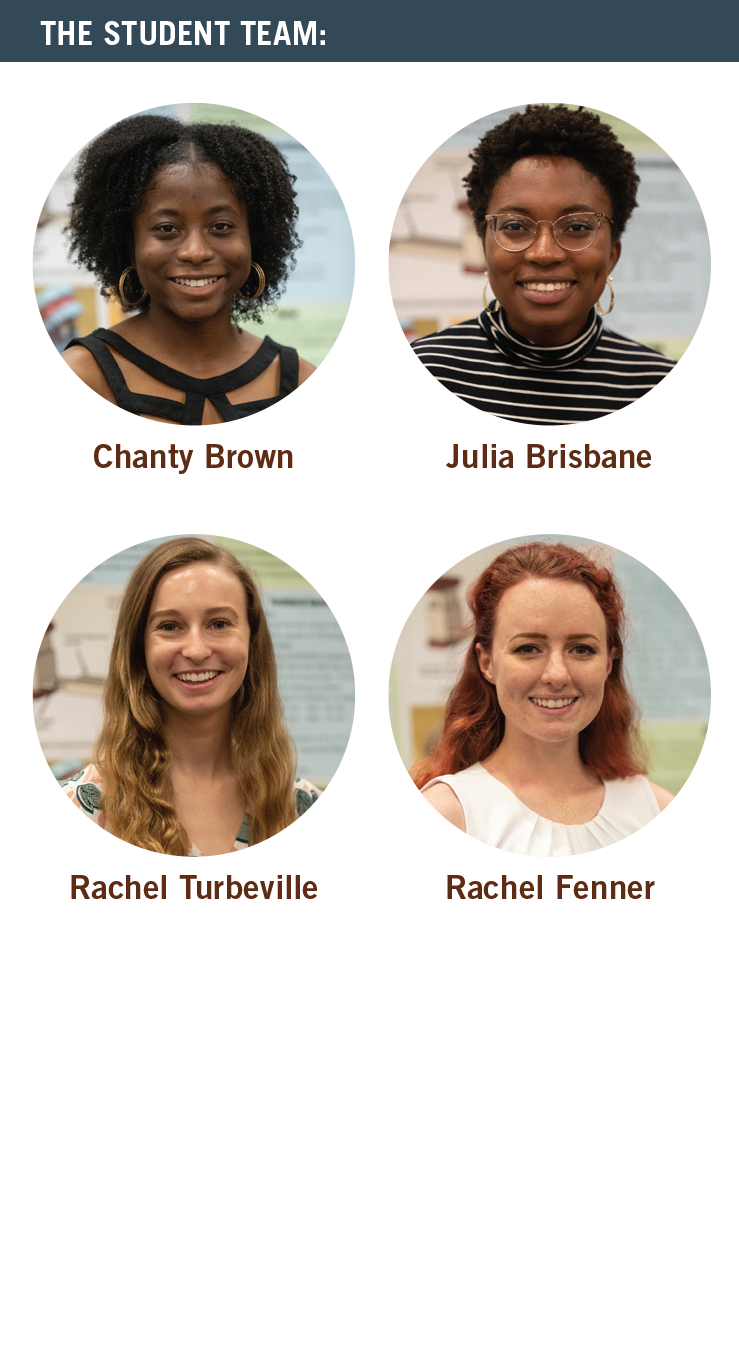 EXCELLENCE IN MEDICAL RESEARCH: Naren Vyavahare
ENGINEERING NEW MEDICINES
Nanoparticles could reverse vascular calcification
By Paul Alongi
New hope is brewing that Clemson University researchers could develop the first treatment to reverse the effects of a cardiovascular condition that affects millions of patients and can lead to complications ranging from hypertension to death.
Naren Vyavahare, the Hunter Endowed Chair of Bioengineering, is working on a therapy to reverse vascular calcification, a condition that occurs when mineral deposits build up on blood vessel walls and stiffen them.
The condition is most prevalent in aging patients and those with chronic kidney disease and type 2 diabetes, Vyavahare said.
"The impact of an effective treatment would be tremendous," Vyavahare said. "This is a problem that's at least 5,000 years old and still not solved. There are no drugs or therapies that reverse it. Ours would be the first."
Vyavahare and his team are creating nanoparticles that are made of the protein albumin and are many times smaller than the width of a human hair. The nanoparticles would deliver two medicines to calcified blood vessels, targeting damaged elastin.
Elastin is the body's version of elastic material, making it possible for arteries to push blood forward.
One medicine, disodium ethylenediaminetetraacetic acid (EDTA), would remove the mineral deposits that cause blood vessels to become calcified. Another medicine, pentagalloyl glucose (PGG), would return elasticity to the blood vessels.
What makes the nanoparticles especially innovative is that they are designed to target elastin that has degraded and calcified while sparing healthy arteries. A relatively small amount of EDTA would be needed to treat vascular calcification.
Without the nanoparticles, systemic injections of EDTA require high dosages that result in unwanted side effects, such as hypocalcemia, renal toxicity and bone loss.
Vyavahare said the technology could be ready for clinical human trials within four years. His company, Elastin Therapeutics, has licensed the patented technology from Clemson, he said.
The vascular calcification targeted in Vyavahare's study differs from atherosclerosis.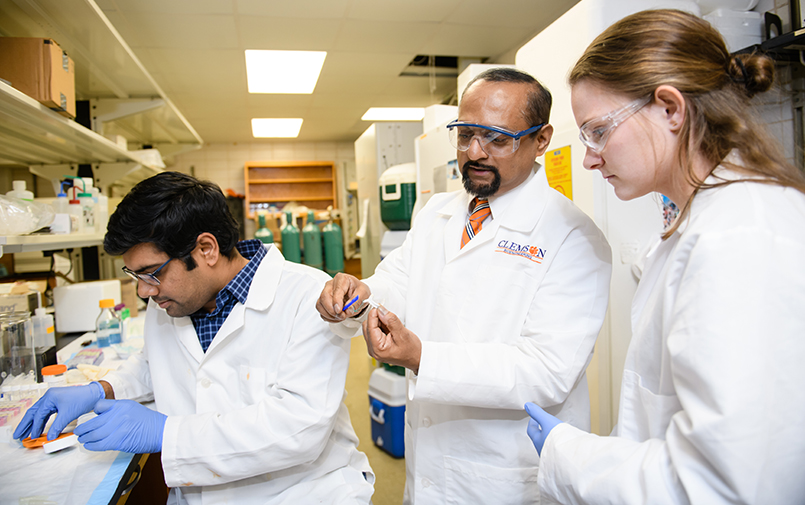 The vascular calcification targeted in Vyavahare's study differs from atherosclerosis.
Atherosclerosis is associated with calcification of a site in the vessel wall known as the intima. Vyavahare's research focuses on a different site in the vessel wall called the media.
Calcification of the media can happen independently of atherosclerosis.
Vyavahare's research could be a game-changer for some patients. Medial calcification has been linked to elevated systolic blood pressure and pulse pressure. It also contributes to isolated systolic hypertension.
Patients with chronic kidney disease are more likely to die from cardiovascular complications than kidney failure. In patients with type 2 diabetes, medial calcification was associated with a fourfold increased risk for lower extremity amputation and twofold enhanced cardiovascular mortality.
"Unfortunately, there is no FDA-approved treatment available that reverses calcification in these millions of patients," Vyavahare said. "Thus, finding treatments that reverse calcification and improve elasticity of arteries is an urgent health care challenge."
The National Institutes of Health is providing $2.2 million for the research through its R01 program. ✲
EXCELLENCE IN MEDICAL RESEARCH: Will Richardson
How math could help treat heart failure
By Paul Alongi
The millions of patients who live with a condition that contributes to heart failure could receive personalized risk assessments and treatments with the help of new research led by Will Richardson of Clemson University.
Richardson's research focuses on cardiac fibrosis. The condition occurs when material builds up in heart walls, hampering the organ's ability to pump blood.
When cardiac fibrosis progresses to heart failure, it can prove fatal. As many as 60 percent of patients die within five years of developing heart failure, which afflicts 6.5 million Americans, Richardson said.
No drugs have been approved to treat cardiac fibrosis specifically, and doctors are often left with trial-and-error experimentation when treating patients who have it, he said.
For Richardson, a better way could start with math.
His team has taken what scientists already know about how molecules interact in the body and turned that information into mathematical equations. Richardson envisions a day when measurements from a patient's blood or tissue sample would be plugged into those equations.
"We want to have this computational tool where the clinician can come and say, 'This is your risk, and we've simulated these 10 or 100 or 1,000 different drug combinations and regimens,'" he said. "We're never going to do trial and error for those many combinations, but a computer model can crank all those options overnight.
"The next day the cardiologist would say, 'This is the optimized drug regimen or therapy for your particular levels.'"
The central question that Richardson plans to address in his project is whether the mathematical model he has in place behaves as predicted and, if not, what ought to be changed. He plans to test the model with data gathered from heart failure patients at The Medical University of South Carolina.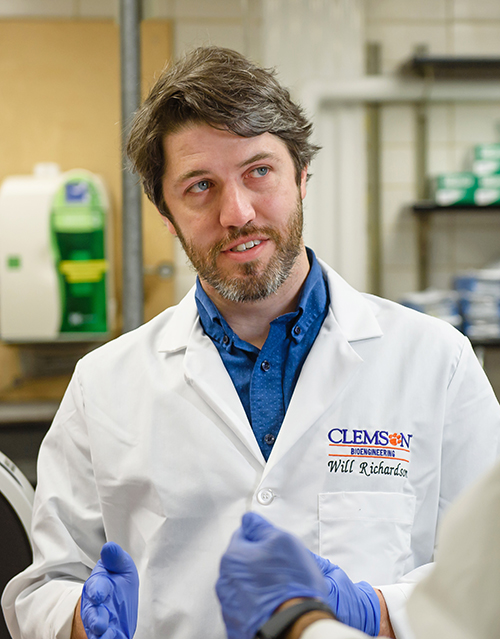 "We can test what the model predicts because we already know in those patients whether or not they got better or worse, or what their prognosis was," Richardson said. "We can test that against the model predictions to say, 'Is our model making good predictions or bad predictions?' And if it's making bad predictions, what part of the model is responsible for those bad decisions so we can come back and tweak that part of the model and improve it?"
The National Institutes of Health's R01 program is providing $1.9 million for the research. ✲
EXCELLENCE IN MEDICAL RESEARCH: Agneta Simionescu
Cell research could lead to new diabetes remedies
By Paul Alongi
Clemson University bioengineers recently launched a new research project to better understand cardiovascular disease in patients with diabetes. Their findings could help lay the groundwork for future studies aimed at finding new treatments. The research is led by Agneta Simionescu, an associate professor of bioengineering.
The impact could be significant, particularly in South Carolina, where 13.4 percent of adults reported that a health professional told them they have diabetes, according to a 2018 report by the United Health Foundation. That was fifth highest in the nation.
Simionescu's project sharpens the focus on atherosclerosis, a condition that accelerates in diabetics.
The condition occurs when plaque — made of cholesterol, cell debris, calcium and other substances — builds up on blood vessel walls, threatening blood flow. Plaque narrows arteries and has the potential to rupture and cause blockages, which could result in heart attack and stroke.
Simionescu and her team are concentrating on the role of fibroblasts in atherosclerosis.
When blood vessels are damaged, fibroblasts are deployed to make repairs by synthesizing collagen. But in diabetics, fibroblasts produce too much collagen. The vascular tissue becomes fibrotic and calcifies, researchers said.
"The whole blood vessel becomes stiffer, and that's the hallmark of diabetes," Simionescu said.
The Simionescu team is drawing from its experience in tissue engineering to learn more. They will use three-dimensional models to study how fibroblasts communicate with two types of cells in blood vessel walls — endothelial cells and smooth muscle cells, both factors in atherosclerosis.
"Fibroblasts would not know what to do unless they get a signal from an endothelial cell or a smooth muscle cell," Simionescu said. "They need to interact with each other. That's what is hard to determine."
When researchers create their models, they will start with pig arteries that have been thoroughly stripped of their cells. What's left are scaffolds of elastin and collagen that maintain the tubular structure of blood vessels.
Researchers will inject human endothelial cells into a scaffold. Within a few hours, the endothelial cells will naturally spread throughout the scaffold.
Then researchers will inject fibroblasts. Bioreactors will be used to simulate vascular biomechanics and diabetic conditions.
"We will be able to tell at the end of the experiment if endothelial cells send a signal to fibroblasts," Simionescu said.
Researchers will also try the same experiment in different scaffolds but use smooth-muscle cells instead of endothelial cells.
The models "could provide powerful toolboxes for diabetes basic research and drug screening systems," Simionescu said.
"In tissue engineering, if you are able to mimic blood vessels, then you can do drug testing on them," she said. "You don't necessarily have to do those tests on animals, which would not respond the same as human cells anyway. This is the advantage of using tissue-engineering-based models."
The National Institutes of Health is providing $1.38 million for the research through its R01 program. ✲
EXCELLENCE IN MEDICAL RESEARCH: Mark Birtwistle
PRECISION MEDICINES
Finding a better way to treat cancer
The stark reality of cancer is that despite decades of research, the disease still has no cure and still claims too many lives, some of them heartbreakingly young.
But what if cancer could go from being a potentially terminal illness to a manageable, chronic condition that can be treated like diabetes?
That's what Associate Professor Marc Birtwistle is trying to do in Clemson University's Department of Chemical and Biomolecular Engineering.
It's a complex challenge because the number of possibilities is enormous. Hundreds of anti-cancer drugs are available and used in varying combinations. Further, each tumor is different, and even cells within each tumor can vary greatly.
For the Birtwistle group, a better way of treating cancer could lie in building computational models of what is going on inside tumor cells. What makes the group's work unique is the scale at which his group is able to model tumor biology, Birtwistle said.
"There are about 30,000 genes in the human genome," he said. "People have been slowly building more complex models of what they think goes on inside a cell, causing it to grow, die or move around. With our latest version of this model, we have been able to capture a much greater degree of the genes that are important for those processes than anyone else."
The models could eventually help make it possible to create individual treatment plans for each cancer patient.
"That's the Holy Grail of what people are trying to do with precision medicine," Birtwistle said. "Given a patient, what sort of drugs should be prioritized?
"Are we doing that now? No. Do I think that we will be able to do that in five years? Probably not. This is really much more of a basic research question right now. But I think that the type of foundation we're trying to build it on is a very good one. It's the right way to go to get at this problem."
Birtwistle said his models could also help pharmaceutical companies develop new drugs and figure out how they could be used in combination with other drugs.
"For a clinical trial — after a drug is proven safe — you need to show efficacy," he said. "You need to ask, 'Which patients should I include, and which should I exclude for a clinical trial? And for the patients I include, which other drugs should I combine to maximize efficacy?'"
Part of what makes Birtwistle's approach unique is the experience he gleaned before arriving at Clemson in fall 2017. For five years prior, he was an assistant professor in the department of pharmacology and systems therapeutics at the Icahn School of Medicine at Mount Sinai, a U.S. News & World Report top-20 medical school for research.
Working in a medical school, he said, exposed him to physiology, anatomy and disease processes. He learned how clinicians think about disease, how biologists tackle research problems and how they connect it to disease.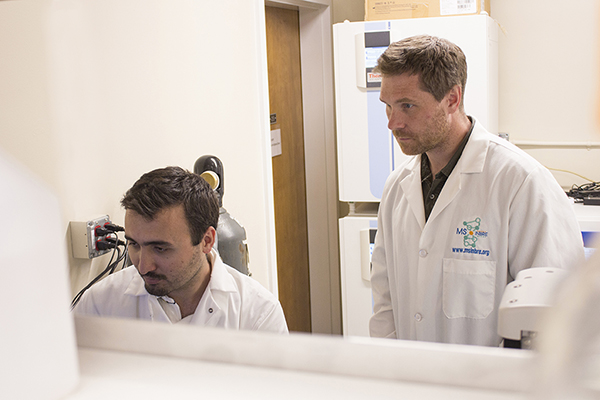 "When you're in a pharmacology department, you have to learn how to speak their languages. You have to learn how to communicate," Birtwistle said. "And I learned how to be competitive in the world in National Institutes of Health funding."
Birtwistle is continuing to advance his research. He is beginning to look more closely at why some tumor cells grow and some don't. And he is challenging his own models to make them better.
"The process of testing shows what we don't yet understand with regards to cancer biology," he said. "In doing so, we're going to make better models and learn a lot about cancer biology." ✲
COLLABORATION: Working Together
Clemson-MUSC collaboration could be model for nation
Hai Yao and Michael Kern were posing for a picture in a lab packed with microscopes, computers and other scientific equipment when the photographer asked, "How close are you?"
Without hesitation, Kern threw an arm around Yao's shoulders, and they beamed at the camera with the kind of familiarity that comes from working together for 13 years.
Yao is a Clemson University professor, and Kern is a professor at The Medical University of South Carolina (MUSC). But to the professors, any divisions between the two universities have been completely erased.
Yao and Kern serve as a shining example of how researchers from two institutions can work seamlessly together, sharing ideas, constructive criticism and credit for success.
The partnership has benefited both. Yao and Kern have generated millions in research funding, co-authored several papers and provided dozens of students with opportunities to work on the cutting-edge of bioengineering research.
The collaboration serves as a model others could follow, Yao and Kern said.
Trust and respect for each other has been key, they said, and so has support from the two universities' leadership.
"Clemson and MUSC can do a joint venture with each other, so this is a good example," said Yao, the Ernest R. Norville Endowed Chair in Biomedical Engineering. "If another party wants to do these things with Clemson, we can develop another collaborative program like this."
A big part of what makes it possible is the Clemson-MUSC Bioengineering Program. The program started in 2003 as a way of strengthening health care research in South Carolina.
One of the big advantages of bringing together Clemson's bioengineers and MUSC's clinicians and scientists is that they can approach the same research challenges from different perspectives. The approach helps come up with solutions that neither group could discover on its own.
"This concept was instrumented by Dr. Martine LaBerge and supported by all the leadership at both institutions," Yao said.
Yao and Kern began collaborating in 2005.
Yao was a postdoctoral researcher at the Georgia Institute of Technology when he left to join the Clemson-MUSC Bioengineering Program as an assistant professor.  Kern, the more senior researcher, served as Yao's mentor.
They have tapped several spigots of funding and worked on several projects over the years.
One of the latest projects is overseeing a T32 training program in MUSC's James B. Edwards College of Dental Medicine. The program is funded by the National Institutes of Health and "encourages innovative and novel research training opportunities for individuals interested in pursuing independent research careers in dental, oral, and craniofacial research," Yao and Kern said in a written statement.
Yao, who now serves as associate bioengineering department chair for the program, is among six Clemson faculty members embedded at MUSC and treated as if they were MUSC faculty members.
They have office and lab space on MUSC's campus in downtown Charleston. Bureaucratic hurdles, such as parking permits, have been cleared away.
"This training program is critical for the dental school at MUSC," Yao and Kern said in  the statement. "Only 16 dental schools in the nation have this program."
Kern served as principal investigator until turning over the role to Yao on July 1.
Another area of focus for Yao and Kern has been a National Institutes of Health program that provides funding to establish Centers of Biomedical Research Excellence, also called COBRE.
Each center has a specific research theme and can receive as much as $30 million distributed in three phases over 15 years. Junior faculty mentors are paired with more senior colleagues who serve as mentors, showing their mentees how to secure their own federal funding for research.
"This is a grant where you give them some money, but you mentor their development," said Kern, who is a professor in MUSC's department of regenerative medicine and cell biology. "You help work with them, talk with them about things like publications and research and writing grant applications."
In their first project together, Yao trained under Kern with funding they secured through the Center of Biomedical Research Excellence for Oral Health Research, based at MUSC.
What Yao learned helped him launch his academic career and would serve him well nearly a decade later when he set out to start a separate COBRE, one based at Clemson.
"He was the apprentice, and I was the more senior person," Kern said of the early days of their collaboration. "Now, it's flipped. He's the principal investigator, and I'm helping him."
Yao in 2014 began pursuing funding for a COBRE that would be based at Clemson, and it worked.
The National Institutes of Health decided in fall 2018 to provide $11 million to establish a COBRE that researchers are calling SC-TRIMH, an acronym for the South Carolina Translational Research Improving Musculoskeletal Health.
Kern's guidance and experience with three other COBREs played an instrumental role in establishing SC-TRIMH, Yao said.
"Basically, if there's no Dr. Kern, there's no SC-TRIMH," Yao said.
Through the center, Yao and Kern are now trying to replicate their success with other mentors and mentees, playing matchmaker to 13 pairs of faculty members.
"We'll multiply by 13 at least," Yao said with a smile. "Maybe they'll do much better than us." ✲
COLLABORATION: Partners in Progress
PARTNERS IN PROGRESS
Clemson and Prisma Health-Upstate forge a partnership on health care, innovation and research
by Paul Alongi
Clemson University professors Dan Simionescu and Kevin Taaffe remember a palpable energy filling the brightly lit auditorium as faculty members, students and health care practitioners settled into the orange chairs.
It was the start of the 3rd Annual Harriet and Jerry Dempsey Research Conference.
Sitting in the front row was Jerry Dempsey himself, a mechanical engineering alumnus whose generosity made the gathering possible.
Over the next five hours, the crowd heard talks from four top researchers who had come from as far away as California to provide a behind-the-scenes look at some of the latest work shaping the future of medical care. About 150 attended– double the turnout from two years earlier.
"The most recent conference was absolutely amazing," Simionescu said. "We could feel it that day when it started, and the response we had afterwards was absolutely overwhelming."
Simionescu and Taaffe, who both hold professorships named for the Dempseys, are now trying to make the conference bigger and better than it's ever been. It could for the first time expand from a half day to a full day, or even a day and half, they said.
The conference is an important part of Clemson's strengthening relationship with Prisma Health-Upstate. It puts Clemson faculty and students in the same room as Prisma Health's health care practitioners.
The idea is that if they come together, they will find innovative research topics that compete for big federal grants. And more high-profile medical research in South Carolina would mean better and lower-cost care for the state's patients.
The Clemson-Prisma Health partnership has grown to include several new professorships, a $2.66-million grant for diabetes prevention, a $10-million Center for Biomedical Research Excellence and a $31.5-million Clemson University Nursing Building, where the conference was held.
Dempsey was 86 years old when he died on March 12. His passing came less than three weeks after he attended the conference.
"Jerry Dempsey was an undeniable force behind the advancement of health care in our region," said Spence Taylor, president of Prisma Health–Upstate. "As a leader, advocate and philanthropist, he had a vision for all that Prisma Health and Clemson University could accomplish together through innovation and collaboration. Today, that vision of game-changing transformative care lives on as an incredible legacy for our patients, families and communities."
Dempsey had connections to both institutions. He received his mechanical engineering degree from Clemson in 1954, was a diehard Tigers fan and served as chairman of what was then known as the Greenville Health System Board of Trustees.
An endowment he established helped create the Harriet and Jerry Dempsey Professorships, held by Simionescu, a bioengineer, and Taaffe, an industrial engineer. Both have ongoing research collaborations with Prisma Health-Upstate.
"He was always quick to say how much he wanted Clemson and Prisma Health to come together and do great things," Taaffe said. "From that aspect, he would always fly the Clemson flag and the Prisma Health flag."
After graduating from Clemson, Dempsey had a hugely successful career that started with Owens-Corning Fiberglas. He went on to serve in executive roles at Borg-Warner, WMX Technologies and PPG Industries, where he retired as CEO in 1997.
Dempsey's work with Clemson and Prisma Health was one of the more recent ways he gave back to his alma mater. He also established scholarships and served on numerous boards and committees, including the College of Engineering, Computing and Applied Sciences Advisory Board.
Anand Gramopadhye, the college's dean, said that Dempsey was a valued alumnus who played a key role in advising the college and achieving its goals.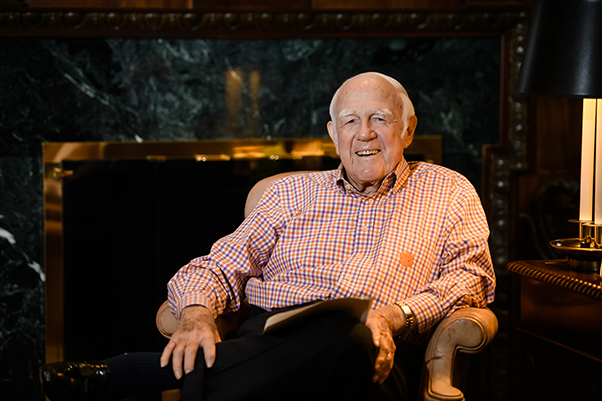 "We are deeply grateful to Jerry Dempsey for his service and forward-thinking generosity," Gramopadhye said. "He is an example of how one alumnus can have a deep, positive impact. His contributions have left a strong legacy that enables our students and faculty to innovate and make the world a better place." ✲
HONORING THOSE MAKING A DIFFERENCE
Every spring Clemson University's College of Engineering, Computing and Applied Sciences honors special alumni and friends of the college. Being named to the Thomas Green Clemson Academy of Engineers and Scientists is the highest honor bestowed by the college. The Outstanding Young Alumni award recognizes graduates who are 40 years old or younger and who've made remarkable progress in their careers. At the 23rd annual banquet three were inducted into the academy and three Outstanding Young Alumni were honored.
Thomas Green Clemson Academy Class of 2019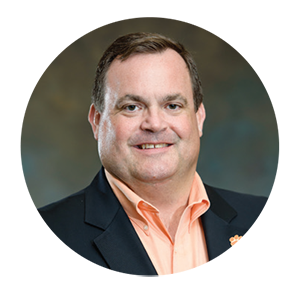 I.V. HALL
I.V. Hall earned his bachelor's degree in ceramic engineering and followed that with a master's degree in bioengineering from Clemson University.  He then completed a Healthcare MBA from Penn State University.
His more than 20 years of experience in medical product development, life cycle management and global team leadership has led to 10 personal patents on orthopedic medical devices.
He was instrumental in securing the Hansjorg Wyss Endowed Chair for Regenerative Medicine: Biomaterials and Implant Designs. This $4 million endowment supports academic work and research that focuses on orthopedic and biomaterials research.
He and his wife Susan, a 1994 Clemson University graduate, have created two endowments for advancing the college.
Hall currently serves on the Clemson University Foundation Board of Directors, and he is on the Dean' s Advisory Council. He is also a current member of the Clemson Bioengineering Advisory Board.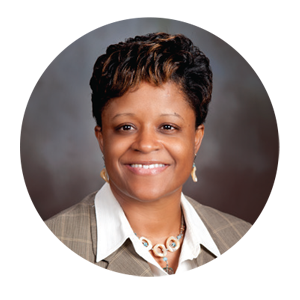 DENISE RUTLEDGE SIMMONS
Denise Rutledge Simmons combined an industrial and academic career with a life-long passion for increasing the quality and diversity of the nation's STEM workforce. Simmons' experience-informed approach is preparing the workforce of the 21st century.
After receiving her bachelor's and master's in civil engineering from Clemson University, she became the first female and the first African American to hold the position of engineer in the eastern division of the South Carolina Electric and Gas Company.
When she completed her Ph.D., she marked another important institutional milestone, having become the first African-American woman to earn a doctorate in civil engineering at Clemson.
Throughout the entire arc of Simmons' career, her engineering practice has informed her academic research, which now informs engineering practice.
Last year she joined the faculty in the department of civil and coastal engineering at the University of Florida.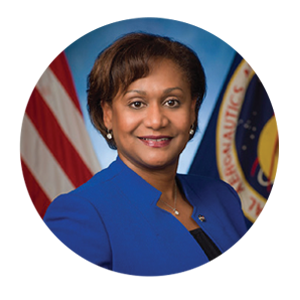 VANESSA WYCHE
Over the course of her 30-year career, Vanessa Wyche has served her country and community. She is the deputy director of the NASA Johnson Space Center, an organization of 13,000 civil service and contractor employees in Houston, and at White Sands Test Facility in Las Cruces.
As second in command of the center her responsibilities include leadership of NASA's astronauts, mission control operations, the International Space Station (ISS), development of human spaceflight programs and spacecraft for missions in low earth orbit and future missions to the moon and Mars.
She has received numerous honors, notably, two NASA Outstanding Leadership Medals, two NASA Achievement Medals, two JSC Innovation Awards, and a 2014 Women at NASA award.
Her body of work shows what can be attained through the diligent intersection of talent, hard work, and dedication.
2019 Outstanding Young Alumni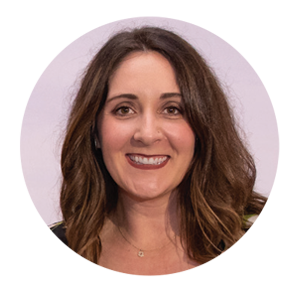 CHELSEA EX-LUBESKIE
Chelsea Ex-Lubeskie is the business development manager for The Medical University of South Carolina (MUSC) Foundation for Research Development. She works with MUSC startups to provide guidance and help secure Small Business Administration funding for research and technology transfer.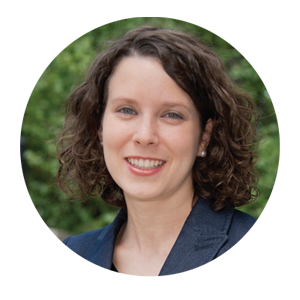 ALLISON GODWIN
Allison Godwin is an assistant professor in Purdue's School of Engineering Education, where she has garnered more than $4 million in funding since she joined the faculty in the fall of 2014.  Her research, teaching and service have all aligned to advance diversity, inclusion, and equity in engineering.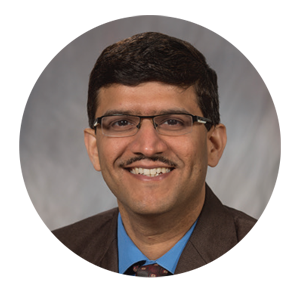 AMOL JANORKAR
Amol Janorkar is a professor in the Biomedical Materials Science Department at the University of Mississippi Medical Center. His focus on cell-biomaterials interactions has generated research funding over $2.2 million and produced 45 peer-reviewed journal articles, one of which has been cited 1,400 times.
News from Around the College
Students blast off twice in a week
It was as if the Clemson Tigers played for national championships in football and basketball in the same week. That's what the excitement level was like when several Clemson University students launched a rocket about 30,000 feet above the New Mexico desert while closely watching a separate launch on the Virginia coast that shot their robotic tentacle into space.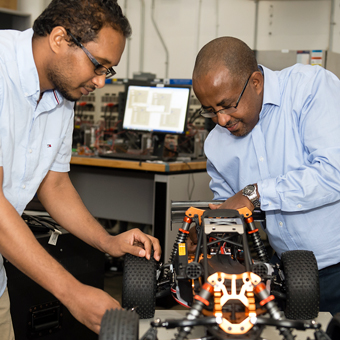 Zoran Filipi, Ph.D.
Department Chair
CU-ICAR
4 Research Drive
Greenville, SC 29607
864-283-7220
zfilipi@clemson.edu
clemson.edu/automotive-engineering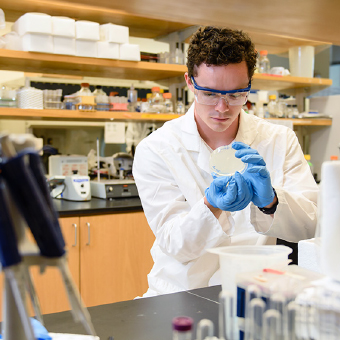 Martin LaBerge, Ph.D.
Department Chair
Clemson University
301 Rhodes Research Center
Clemson, SC 29634
864-656-5556
laberge@clemson.edu
clemson.edu/bioengineering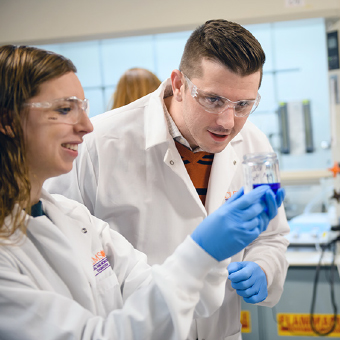 Chemical and Biomolecular Engineering
David Bruce, Ph.D.
Department Chair
Clemson University
127 Earle Hall
Clemson, SC 29634
864-656-0822
dbruce@clemson.edu
clemson.edu/chbe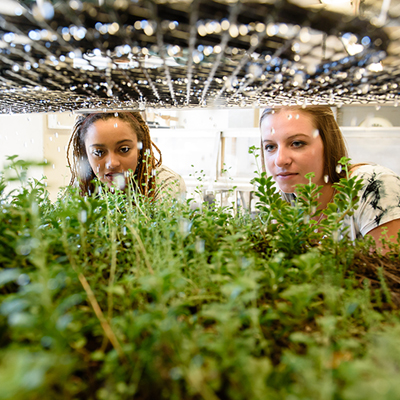 Glenn Department of Civil Engineering
Jesus M. de la Garza, Ph.D.
Department Chair
Clemson University
Lowry Hall
Clemson, SC 29634
864-656-3002
jdelaga@clemson.edu
clemson.edu/civil-engineering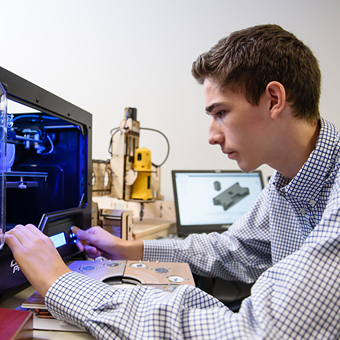 Clemson University
100 McAdams Hall
Clemson, SC 29634-0974
864-656-7552
aapon@clemson.edu
clemson.edu/computing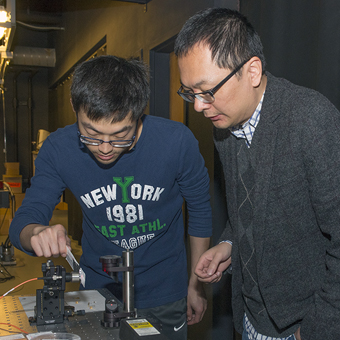 Holcombe Dept. of Electrical and Computer Engineering
Daniel Noneakerr, Ph.D.
Department Chair
Clemson University
105 Riggs Hall
Clemson, SC 29634
864-656-5924
daniel.noneaker@ces.clemson.edu
clemson.edu/ese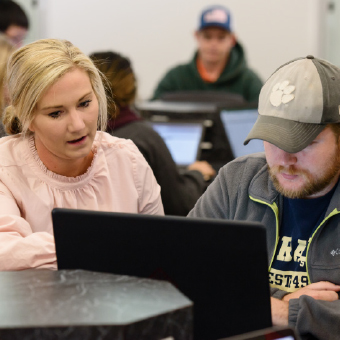 Engineering and Science Education
Cindy Lee, Ph.D.
Department Chair
Clemson University
M-15B Holtzendorff Hall
Clemson, SC 29634
864-656-3201
lc@clemson.edu
clemson.edu/ese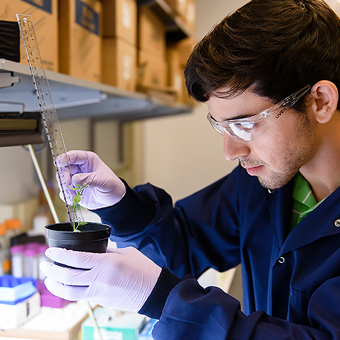 Environmental Engineering and Earth Sciences
David Freedman, Ph.D.
Department Chair
L.G. Rich Environmental Laboratory
342 Computer Court
Anderson, SC 29625
864-656-1005
dfreedm@clemson.edu
clemson.edu/eees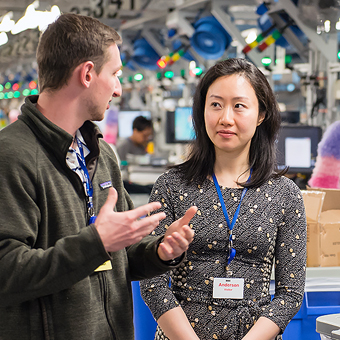 Jeffrey P. Kharoufeh, Ph.D.
Department Chair
Clemson University
110 Freeman Hall
Clemson, SC 29634
864-656-4716
kharouf@clemson.edu
clemson.edu/industrial-engineering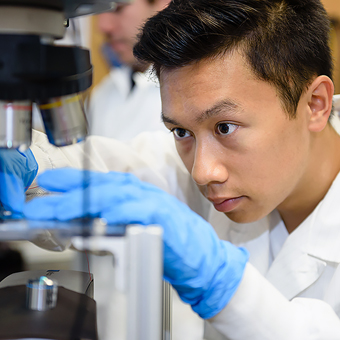 Materials Science and Engineering
Kyle Brinkman, Ph.D.
Department Chair
Clemson University
161 Sirrine Hall
Clemson, SC 29634
864-656-5958
ksbrink@clemson.edu
clemson.edu/mse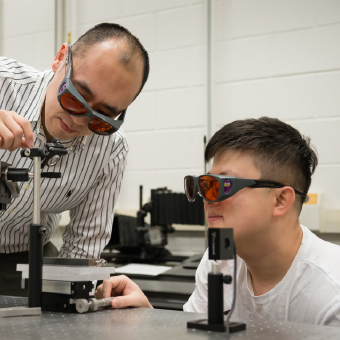 Atul Kelkar, Ph.D.
Department Chair
Clemson University
100 Fluor Daniel Building
Clemson, SC 29634
864-656-5640
clemson.edu/echanical-engineering
Clemson University's STEAM Exhibit returned to Artisphere with 12 attractions under one tent that brought together science, technology, engineering, arts and math, or STEAM. Activities are designed to be fun but also introduce participants to highly sought skills in the workplace, ranging from cooperation and creativity to computer coding and programming robots. Artisphere is one of the country's top art shows; it has been named the Best Overall Arts Fair by ArtFairCalendar.com and consistently ranks in the top 10 in Greg Lawler's Art Fair Sourcebook.
The Explore Mobile Lab
Clemson University and Duke Energy are hitting the road in the Explore Mobile Lab to educate South Carolina students about the critical and growing field of engineering. Activities delivered by the lab will encourage middle school students to view STEM as fun and exciting and as a window to rewarding careers. A generous gift from Duke Energy made the lab possible. Those who helped cut the ribbon were Brad Putman, associate dean for undergraduate studies in the College of Engineering, Computing and Applied Sciences; State Sen. Thomas Alexander; Kodwo Ghartey-Tagoe, Duke Energy's state president in South Carolina; Amanda Dow, stakeholder philanthropy manager for Duke Energy in South Carolina; research assistant professor Jorge Rodriguez; Anand Gramopadhye, dean of the College of Engineering, Computing and Applied Sciences; The Tiger; and Ann Marie Alexander, assistant vice president for strategic corporate partnerships.