"OR Toolkit"
We are excited to announce that our "OR Toolkit" has been released!
Find out how to access some of the available tools and resources that can make your life as an OR student easier (Clemson login required): Click here!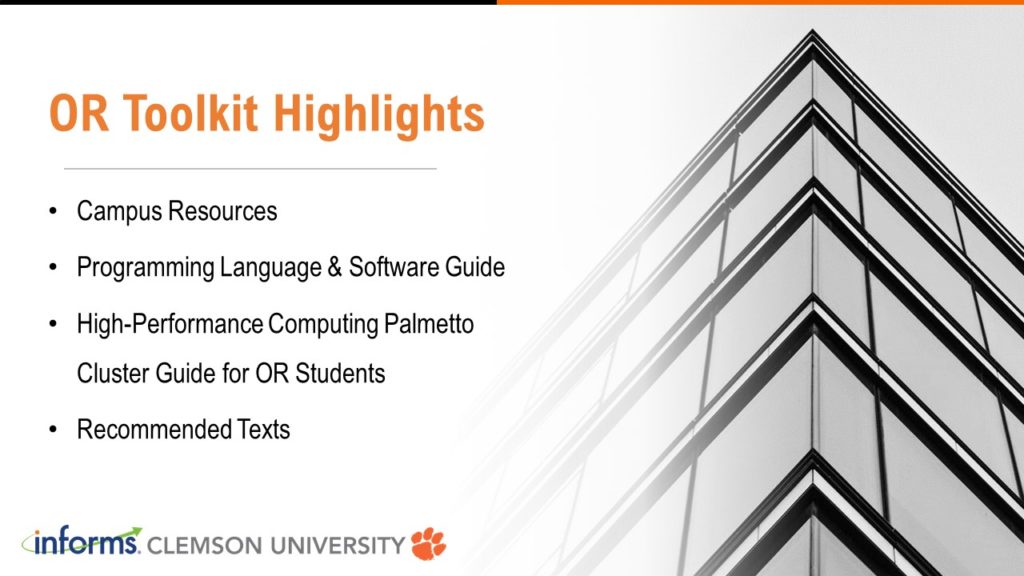 Photo Credit: Clarisse Croset (via Unsplash)
---
"2023 INFORMS Student Chapter
Welcoming Event"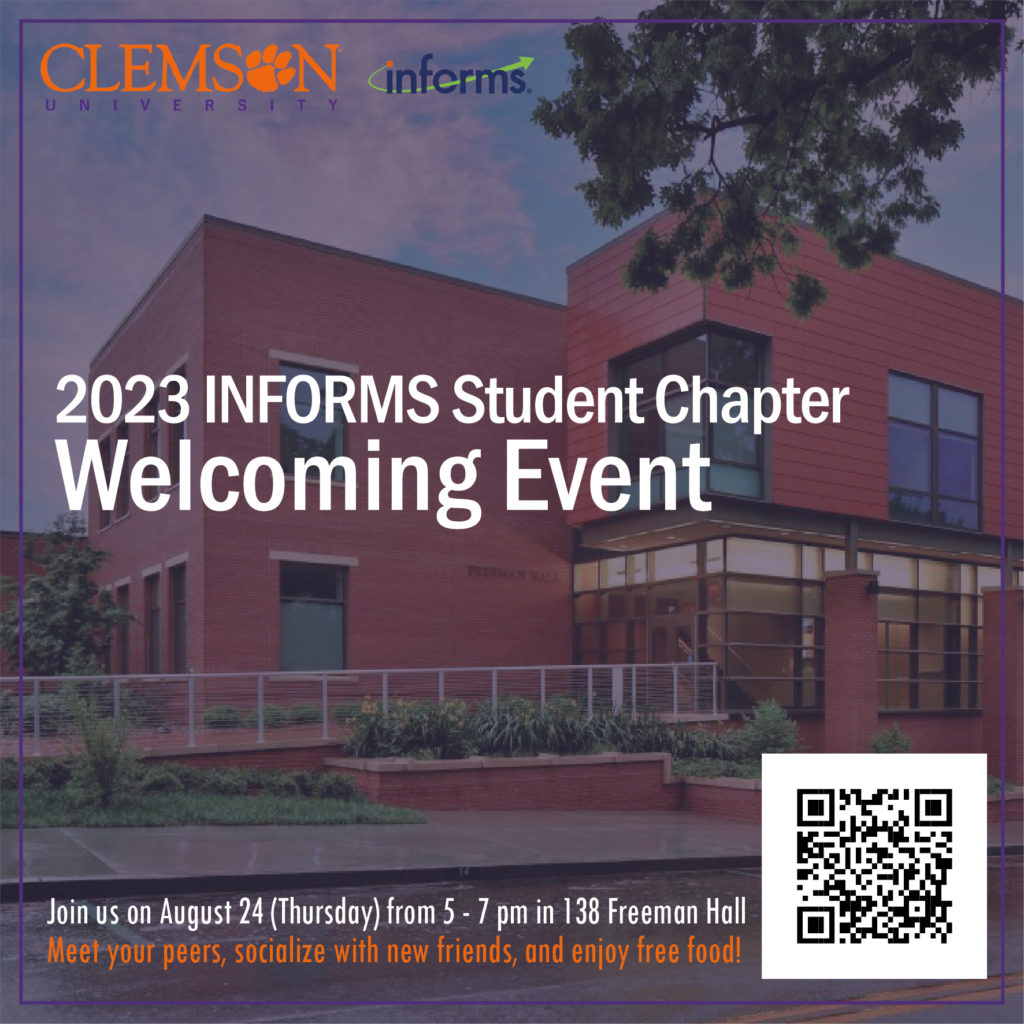 ---
"Optimality Gap"
Interested in pursuing a career in academia in the field of Operations Research/Management Science?
Want to get into grad school in the OR/MS related fields but not sure about the whole experience?
Make sure to tune in to our podcast "Optimality Gap" every Tuesday and Friday where our host Murwan Siddig explores the answers to these questions from the perspective of those who have first hand experience.
First episode will be out on January 8, 2020 on Spotify.