John R. Saylor
Clemson University
Department of Mechanical Engineering
Clemson, SC 29634-0921
Phone: (864) 656-5621
Fax: (864) 656-4435

E-Mail: jsaylor "at" clemson "dot" edu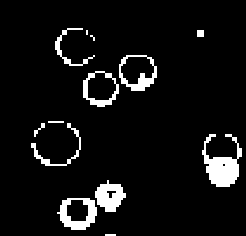 Rain Research
In this research we are attempting to make more accurate measurements of rain drop size and shape, an important parameter in dual-polarization radar measurements of rain. We are collaborating with Dr. Larry F. Bliven of NASA/GSFC, Wallops Flight Facility who has developed the Rain Imaging System (RIS) which we use in field research. This system consists of a camera which images the raindrops which fall between it and a light source. The image below is a compilation of several RIS video images (a typical image usually has only one or two drops) showing raindrops of various sizes. The `hole' in the center of some of the raindrops is an image of the light source which is located behind the drop, and is used to determine which of the imaged drops are in the measurement region.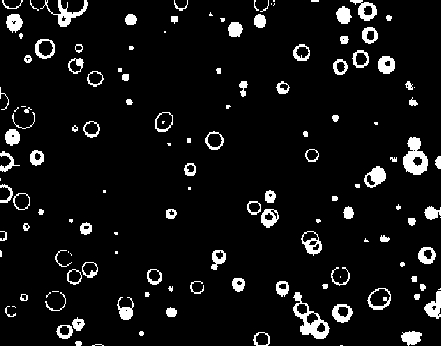 The following movie shows the images of raindrops as they are acquired over time. This is a compilation of about 20 seconds of rain, obtained when Tropical Storm Hanna passed over Clemson, SC in 2002.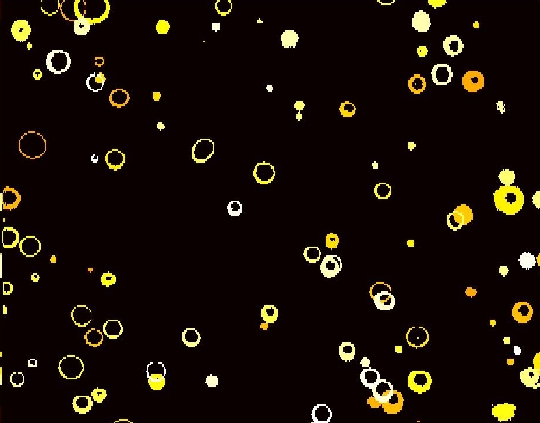 Spatter Display Movie of Rain from TS Hanna (visualization by Disha Saxena)




The color scheme in the above visualization paints newly measured drops as white which turn from yellow to orange to red and then to black as time passes.
Further work in this area will address the statistics of raindrop size and shape as well as the role of surfactants in rain.

This work sponsored by NASA and NSF.

---
---
Last Updated June 6, 2012.