Clemson Home > Home > People > Staff >Thomas K. Rogers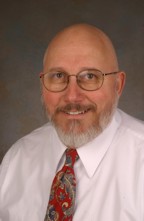 Thomas K. Rogers
Educational Liaison
tkrogers@greenville.k12.sc.us
Professional preparation:
Master of Business Administration, 1993 Clemson University
Bachelor Degree Mechanical Engineering, 1974, Arizona State University
Various colleges and universities: Over 50 semester hours of additional college credit
Greenville Tech Computer Training Center: Administering Windows NT and Windows NT Core Technologies.
Greenville County School District:
2001 ff. Adult leader on the Upstart Robotics Team: Hosted both the computer animation and research teams at Southside High.
1998 ff. Computer Lab Supervisor and Web Master for Southside High (in addition to teaching)
1998 ff. AP Computer Science Teacher: Created a computer science program which is now one of the largest programs in the county. Taught Advanced Placement (AP) Computer Science A and AB (college level class for high school students) based on C++ in a two year course which also meets International Baccalaureate standards .
1997 ff. Science Teacher Southside High School : Taught AP Physics C mechanics, electricity and magnetism. Also taught AP Statistics, etc. Helped rewrite the school's computer technology plan.
1993-1997 Science Teacher J. L. Mann High School: Taught AP, Conceptual, and College Prep Physics. Founded the Robotics Club which built a robot and participated in a national competition. Chairman of the computer technology committee.
Hoechst Celanese Corp., Greer, S.C.:
1988-1993 Film Line 4 Production Engineer:
1986-1988 Film Line 3 Production Engineer:
1982-1986 Winding Development: Analyzed winding needs. Invented 2 lay on roll systems.
Cities Service Co., HDPE Plastic R&D, Lake Charles, LA.
1980-1982 Catalyst Pilot Plant and Polymer Product Development:
Dow Chemical, Polyolefin Plastics R&D, Freeport, Texas
Pilot Plant Supervision : In charge of low density polyethylene (LDPE) semi-commercial plant.
Process Development: Used computer simulations to help commercialize 4 process modifications returning over $l MM each: l) Autoclave stationary baffle 2) Compressor lubricant for acrylic acid copolymer 3) Dow draft tube 4) LDPE hybrid reactor. 6/74 Plant/Process Engineer (semi-commercial plant): General maintenance & operations duties. Interfaced and wrote programs for a real time computerized data collection system. Frequently used statistical analysis.