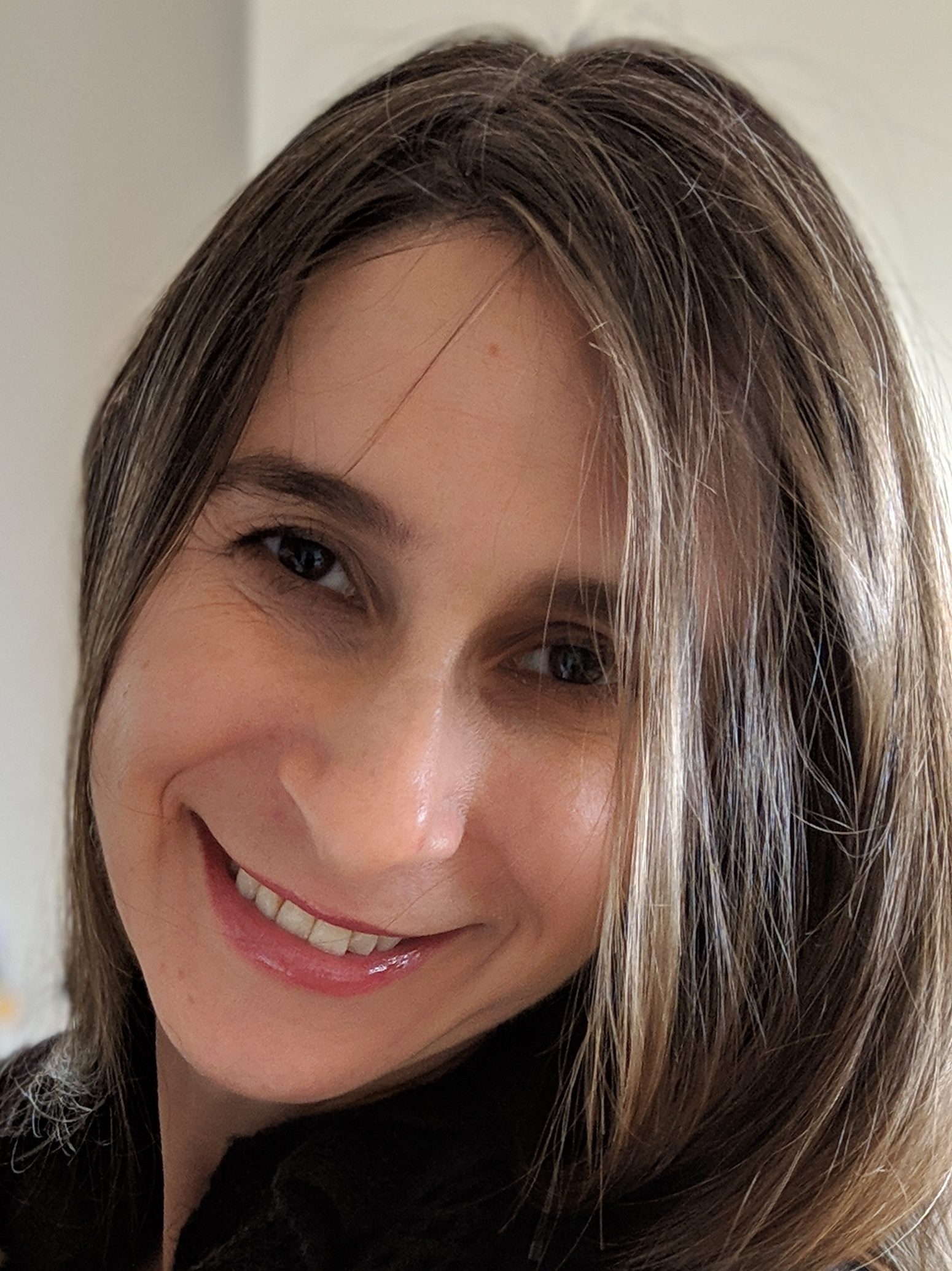 Cynthia Rudin
Duke University
Professor
Computer Science, Electrical and Computer Engineering, and Statistical Science
Do Simpler Models Exist and How Can We Find Them?
Abstract:
While the trend in machine learning has tended towards more complex hypothesis spaces, it is not clear that this extra complexity is always necessary or helpful for many domains. In particular, models and their predictions are often made easier to understand by adding interpretability constraints. These constraints shrink the hypothesis space; that is, they make the model simpler. Statistical learning theory suggests that generalization may be improved as a result as well. However, adding extra constraints can make optimization (exponentially) harder. For instance it is much easier in practice to create an accurate neural network than an accurate and sparse decision tree. We address the following question: Can we show that a simple-but-accurate machine learning model might exist for our problem, before actually finding it? If the answer is promising, it would then be worthwhile to solve the harder constrained optimization problem to find such a model. In this talk, I present an easy calculation to check for the possibility of a simpler model. This calculation indicates that simpler-but-accurate models do exist in practice more often than you might think. Time permitting, I will briefly overview several new methods for interpretable machine learning. These methods are for (i) sparse optimal decision trees, (ii) sparse linear integer models (also called medical scoring systems), and (iii) interpretable case-based reasoning in deep neural networks for computer vision.
This is joint work with Lesia Semenova, Ron Parr, Xiyang Hu, Chudi Zhong, Jimmy Lin, Margo Seltzer, Chaofan Chen, Oscar Li, Alina Barnett, Daniel Tao, Jonathan Su, and Berk Ustun.
Bio:
Cynthia Rudin is a professor of computer science, electrical and computer engineering, and statistical science at Duke University, and directs the Prediction Analysis Lab, whose main focus is in interpretable machine learning. She is also an associate director of the Statistical and Applied Mathematical Sciences Institute (SAMSI). Previously, Prof. Rudin held positions at MIT, Columbia, and NYU. She holds an undergraduate degree from the University at Buffalo, and a PhD from Princeton University. She is a three time winner of the INFORMS Innovative Applications in Analytics Award, was named as one of the "Top 40 Under 40" by Poets and Quants in 2015, and was named by Businessinsider.com as one of the 12 most impressive professors at MIT in 2015. She is past chair of both the INFORMS Data Mining Section and the Statistical Learning and Data Science section of the American Statistical Association. She has also served on committees for DARPA, the National Institute of Justice, and AAAI. She has served on three committees for the National Academies of Sciences, Engineering and Medicine, including the Committee on Applied and Theoretical Statistics, the Committee on Law and Justice, and the Committee on Analytic Research Foundations for the Next-Generation Electric Grid. She is a fellow of the American Statistical Association and a fellow of the Institute of Mathematical Statistics. She gave a Thomas Langford Lecturer at Duke University during the 2019-2020 academic year, and will be the Terng Lecturer at the Institute for Advanced Study in 2020.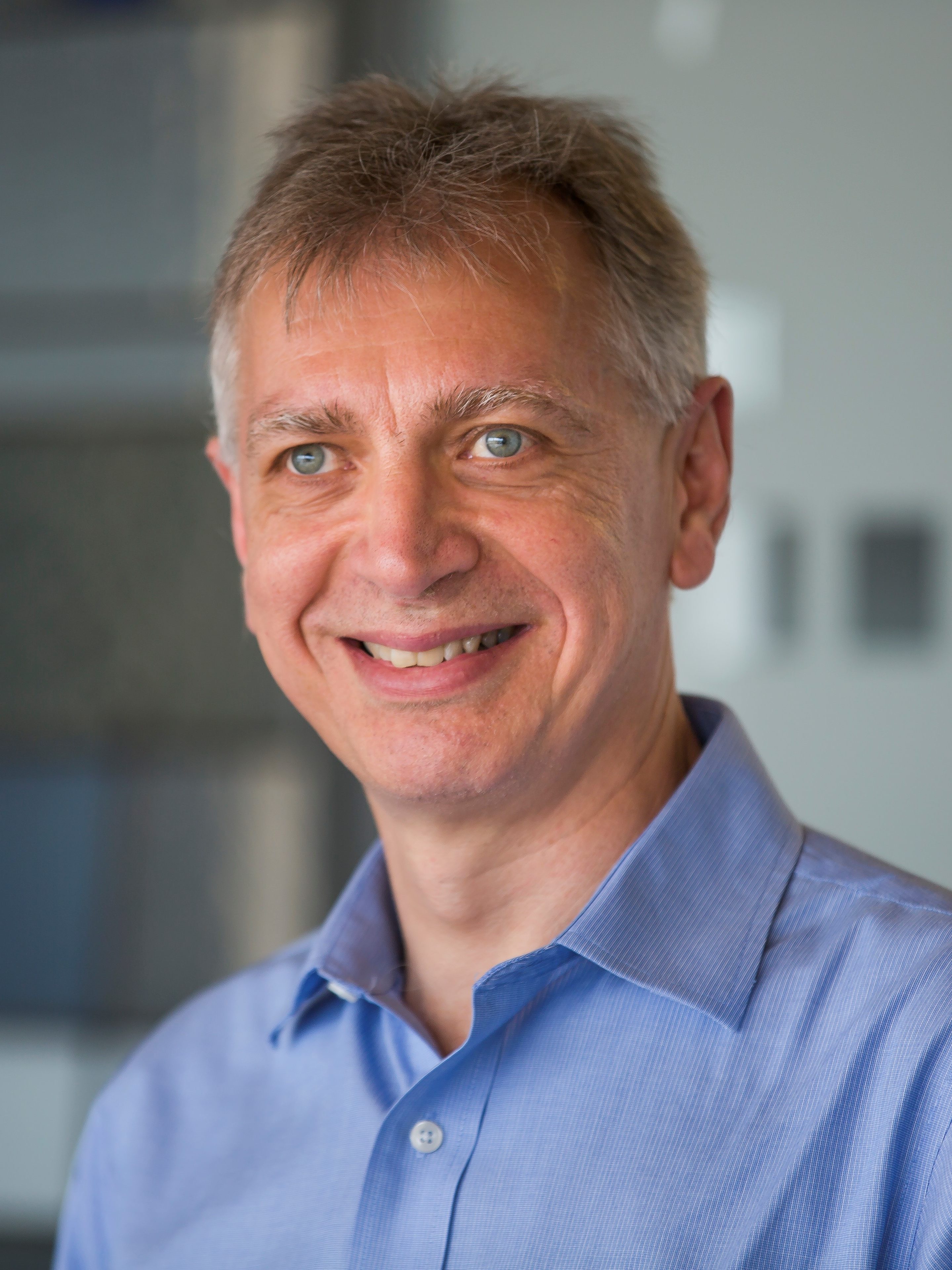 Pascal Van Hentenryck
Georgia Tech
A. Russell Chandler III Chair and Professor
H. Milton Steward School of Industrial and Systems Engineering
Learning to Optimize and Optimizing Learning
Abstract:
The boundaries between machine learning and optimization are continuously blurring as machine learning can be used to approximate optimization problems and optimization can expand the scope and applicability of learning systems. Moreover, the tight integration of machine learning and optimization opens new possibilities for both fields. This talk reviews some interesting developments in this space through applications in power systems and mobility.
Bio: 
Pascal Van Hentenryck is the A. Russell Chandler III Chair and Professor in the H. Milton Stewart School of Industrial and Systems Engineering at the Georgia Institute of Technology, the Associate Chair for Innovation and Entrepreneurship, and the director of the Socially Aware Mobility lab. Van Hentenryck is an INFORMS Fellow and a Fellow of the Association for the Advancement of Artificial Intelligence (AAAI), and the recipient of two honorary doctoral degrees. Several of his optimization systems, including the CHIP and OPL systems, have been in commercial use for more than 20 years. His current research focuses on machine learning, optimization, and privacy with applications in mobility, energy, and resilience.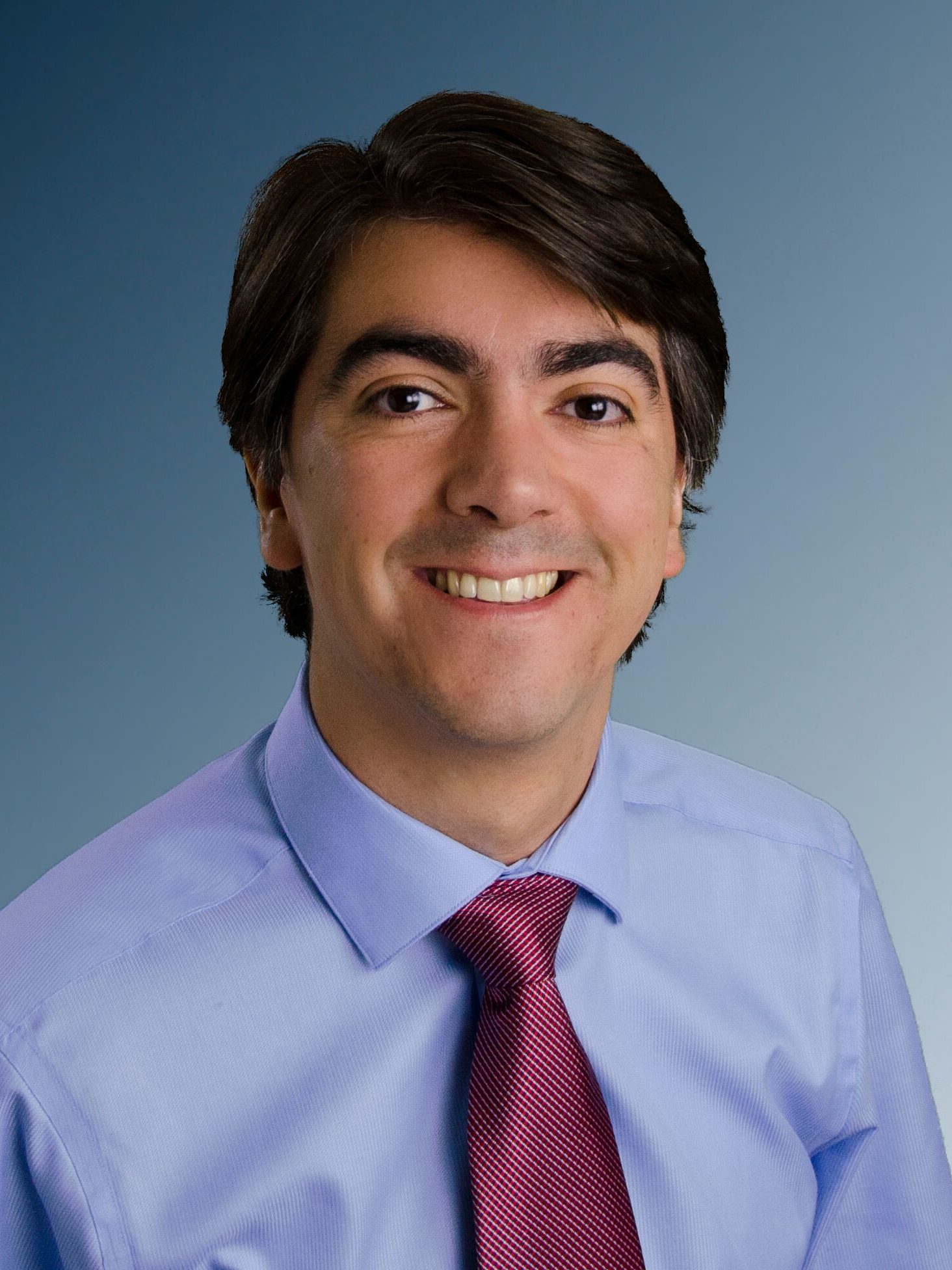 Juan Pablo Vielma
MIT
Richard S. Leghorn (1939) Career Development Associate Professor
Sloan School of Management
Constrained Optimization in Machine Learning
Abstract: 
While the machine learning world is dominated by unconstrained optimization models and methods, the operation research world often (or even mostly) considers constrained optimization models and methods. In this talk we consider the potential impact of computational methods and software tools for constrained optimization in machine learning through two specific applications. The first application considers the use of mixed integer programming to verify robustness of trained deep neural network. The second application considers the use of advanced interior point solvers for shape constrained regression.
Bio:
Juan Pablo Vielma is the Richard S. Leghorn (1939) Career Development Associate Professor at MIT Sloan School of Management. Dr. Vielma has a B.S. in Mathematical Engineering from University of Chile and a Ph.D. in Industrial Engineering from the Georgia Institute of Technology. His current research interests include the theory and practice of mixed-integer programming and applications in energy, natural resource management, marketing and statistics. He has received the Presidential Early Career Award for Scientists and Engineers (PECASE), the NSF CAREER Award, the INFORMS Computing Society Prize and the INFORMS Optimization Society Student Paper Prize. Dr. Vielma has served as chair of the INFORMS Section on Energy, Natural Resources, and the Environment and as vice-chair for Integer and Discrete Optimization of the INFORMS Optimization Society. He is currently an associate editor for Operations Research and Operations Research Letters, a member of the board of directors of the INFORMS Computing Society, and a member of the NumFocus steering committee for JuMP.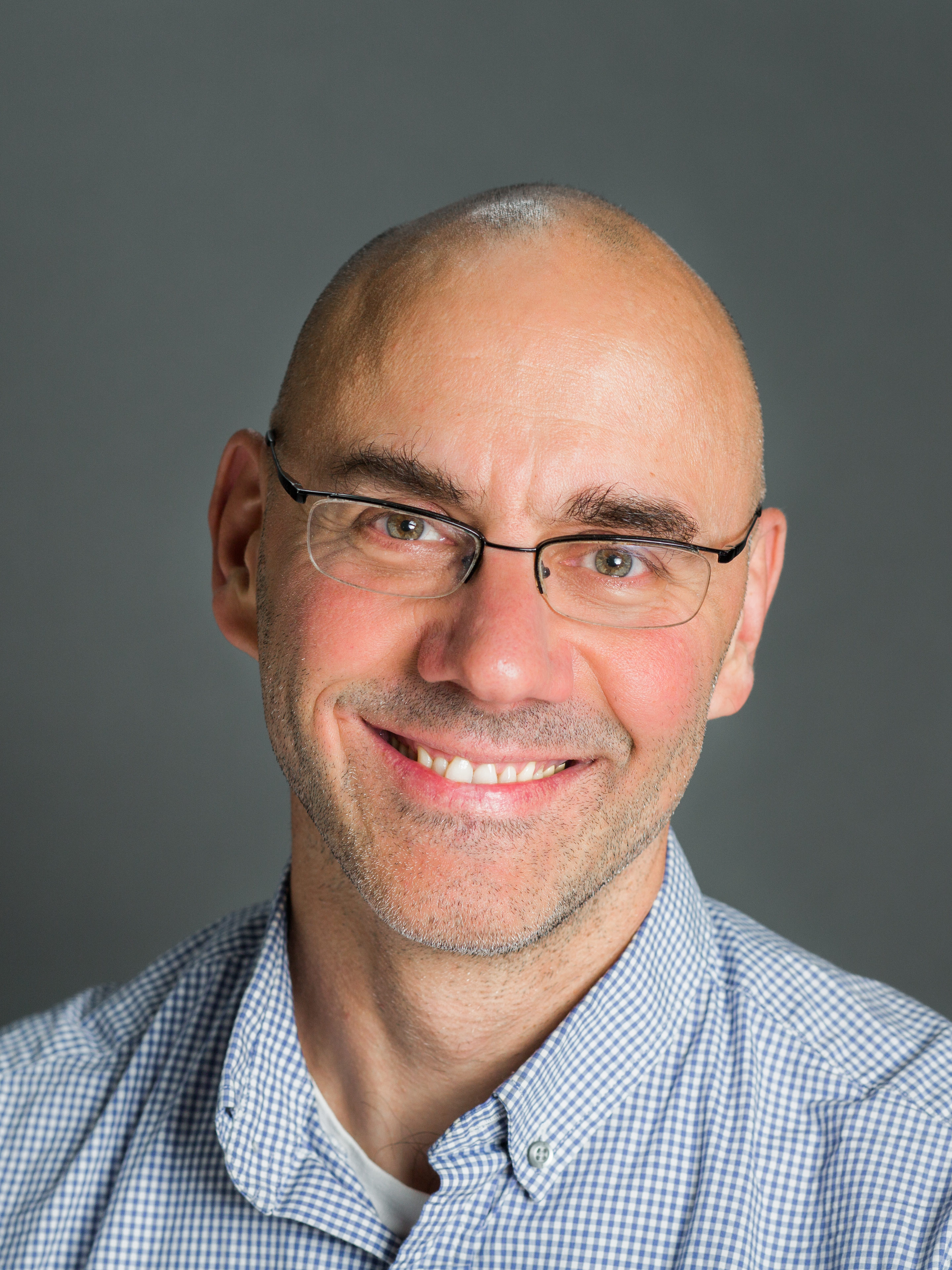 Andreas Waechter
Northwestern University
Professor
Department of Industrial Engineering and Management Sciences
The ARPA-E Grid Optimization Competition
Abstract:
During November 2018 and October 2019, the Advanced Research Projects Agency-Energy (ARPA-E) conducted a high-profile competition for the robust optimization of large-scale electrical power grids.  26 teams from academia and industry developed tailored optimization algorithms and high-performance software to compete for a total of $4,000,000 in prize money. The competition provided a unique opportunity for researchers to explore a challenging and important industrial application with realistic data sets and high-performance hardware.  The Security-Constrained Optimal Power Flow (SCOPF) problem formulated by the organizers optimizes the power production of generators in large-scale electricity transmission networks. Several characteristics make the solution of this problem very challenging:  (i) The power generation must be allocated in a way so that a simple recourse rule is sufficient to maintain feasibility under thousands of N-1 contingencies in which one element of the grid fails; (ii) in contrast to linear models currently used in industry, the formulation involves the nonlinear nonconvex alternating current (AC) power flow equations; (iii) discrete switches formulated as complementarity constraints further add to the nonconvexity of the model; and (iv) with up to 30,000 buses, the test instances are very large. In this talk, we describe the solution approach developed by the GO-SNIP team which scored second in the overall competition.
Bio:
Andreas Wächter is a Professor in the Department of Industrial Engineering and Management Sciences at Northwestern University.  He obtained his master's degree in Mathematics at the University of Cologne, Germany, in 1997, and his Ph.D. in Chemical Engineering at Carnegie Mellon University in 2002.  Before joining Northwestern University in 2011, he was a Research Staff Member in the Department of Mathematical Sciences at IBM Research in Yorktown Heights, NY.  His research interests include the design, analysis, implementation and application of numerical algorithms for nonlinear continuous and mixed-integer optimization.  He is a recipient of the 2011 Wilkinson Prize for Numerical Software and the 2009 Informs Computing Society Prize for his work on the open-source optimization package Ipopt.