Investigation of the densification and consolidation of oxide ceramics
Positron annihilation lifetime measurements of sesquioxides and garnets
8th Annual Materials and Optics Research Poster Session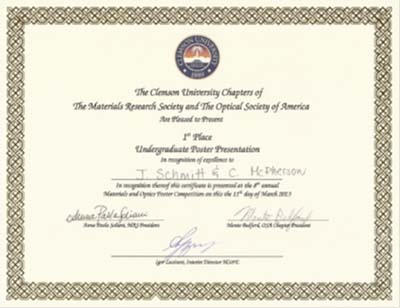 Certificate of 1st place winner for the Undergraduate Poster Competition won by students Cameron L. McPherson and Jaclyn M. Schmitt with the poster "Sintering Temperature Effects on the Densification and Thermoluminescence of YAG, Y2O3 and Lu2O3 Ceramics". The students were also invited to present their poster during the local ASM Chapter Meeting on April 11, 2013, in Greenville, SC.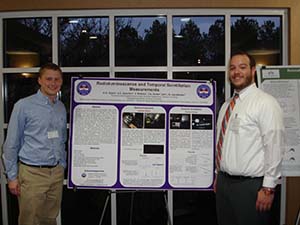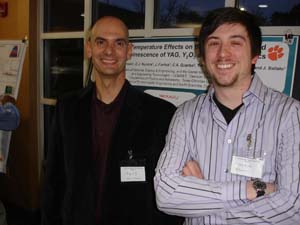 Undergraduate students participating in the 8th Annual Materials and Optics Research Poster Session organized by the Clemson chapters of the OSA, MRS and SPIE, March 11th, 2013.
Facilities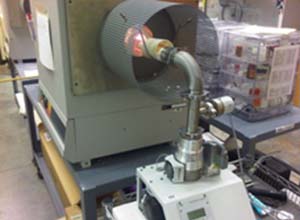 Vacuum furnace for ceramic sintering.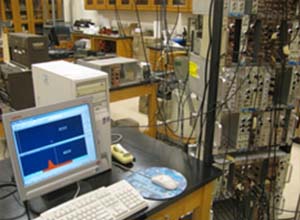 Positron annihilation spectroscopy lab at TCU (http://personal.tcu.edu/quarles/RESEARCH.HTML).