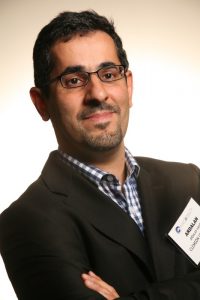 ARDALAN VAHIDI
Professor of Mechanical Engineering
203 Fluor Daniel Bldg.,
Clemson University
Clemson, SC 29634-0921
Phone: (864) 656-4718
Email: avahidi
at
clemson
dot
edu
Prospective Students/Postdocs: l will not be able to respond to email requests for open positions. To express general interest in joining my lab, please fill out the following Google form which I monitor when I have a position https://forms.gle/Lu49Tk39f2M2amFn8. Also check out the bottom of this page for specific positions and instructions to apply.
EDUCATION
Ph.D. Mechanical Engineering, University of Michigan, Ann Arbor, 2005.
M.Sc. Transportation Safety, George Washington University, Washington DC., 2001.
M.Sc. Structural Engineering, Sharif University of Technology, Tehran, 1998.
B.Sc. Civil Engineering, Sharif University of Technology, Tehran, 1996.
RESEARCH INTERESTS
Advanced Controls applied to:
Connected and Automated Vehicles, Intelligent Transportation Systems
Electrified Transportation, Alternative Energy Generation and Storage
Real‐Time Human Performance Monitoring
OPEN POSITIONS:
POSTDOCTORAL AND PHD STUDENT OPENINGS AT CLEMSON UNIVERSITY, USA
to study the impact of one of the largest deployments of automated electric shuttles in the world on Clemson University campus
A postdoctoral research position and up to three Ph.D. assistantship positions are available at Clemson University in South Carolina. In this three-year Department of Energy funded project, the Clemson team will work closely with teams from Optimus Ride, University of California at Berkeley, and Argonne National Lab to investigate the impact of the deployment of 10 Automated Connected Electric Shared shuttles on energy, carbon footprint, parking behavior, and equity as compared to conventional Clemson University transit and will analyze scale up to other campuses and metropolitan areas (more info about the project).
More details about the positions can be found in the this PDF.
Those interested must fill out the google form at https://forms.gle/D7vaHaYApnzJJ8Rq5 and upload their resume there. The form is regularly monitored by Professor Ardalan Vahidi and Professor Yunyi Jia.