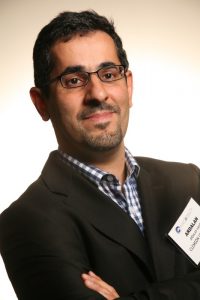 ARDALAN VAHIDI
Professor of Mechanical Engineering
208 Fluor Daniel Bldg.,
Clemson University
Clemson, SC 29634-0921
Phone: (864) 656-4718
Fax: (864) 656-7299
Email: avahidi
at
clemson
dot
edu
EDUCATION
Ph.D. Mechanical Engineering, University of Michigan, Ann Arbor, 2005.
M.Sc. Transportation Safety, George Washington University, Washington DC., 2001.
M.Sc. Structural Engineering, Sharif University of Technology, Tehran, 1998.
B.Sc. Civil Engineering, Sharif University of Technology, Tehran, 1996.
RESEARCH INTERESTS
Advanced Controls applied to:
Connected and Automated Vehicles, Intelligent Transportation Systems
Alternative Energy Generation and Storage
Real‐Time Human Health Monitoring
ANNOUNCEMENT
We are looking for a postdoctoral candidate to start working immediately on a project involving connected and automated vehicles. Documented experience in  vehicle and traffic microsimulation and strong coding skills are among the main requirements. The candidate is expected to play leadership role in a team and have strong communication and writing skills. Other desired areas of expertise are: optimal control, predictive control, proficiency in C++/Python/Java. Hands on experimental skill is strongly desired. 2 Years of funding is expected. Applicant's CV in pdf and further enquiries should be sent by e-mail to Ardalan Vahidi (avahidi@clemson.edu).