Single Particle Soot Photometer
Droplet Measurement Technologies (DMT), Boulder, CO
Black carbon (BC) is the most highly absorbing component found in ambient aerosol and even a small amount of BC can lead to local heating of the atmosphere and affect both atmospheric transport and cloud dynamics. The presence of coating of the non-refractory components onto BC particles determines its effects on cloud formation, atmospheric lifetime by wet deposition, etc. Thus, quantifying the amount of BC in the atmosphere is important for understanding the radiative effects of atmospheric aerosol. And the SP2 instrument is a single instrument that can address and quantify BC aerosol mass and its coatings.
Instrument capabilities
The Single Particle Soot Photometer (SP2) is manufactured by the Droplet Measurement Technologies (DMT, Boulder, Colorado). The Clemson SP2 is capable of recording data of plumes having higher particle concentrations than previous models. It uses laser-induced incandescence to measure black carbon mass coupled with laser light scattering to detect the mixing state of single particles. These captured raw data then require a significant amount of processing to turn into the final usable products.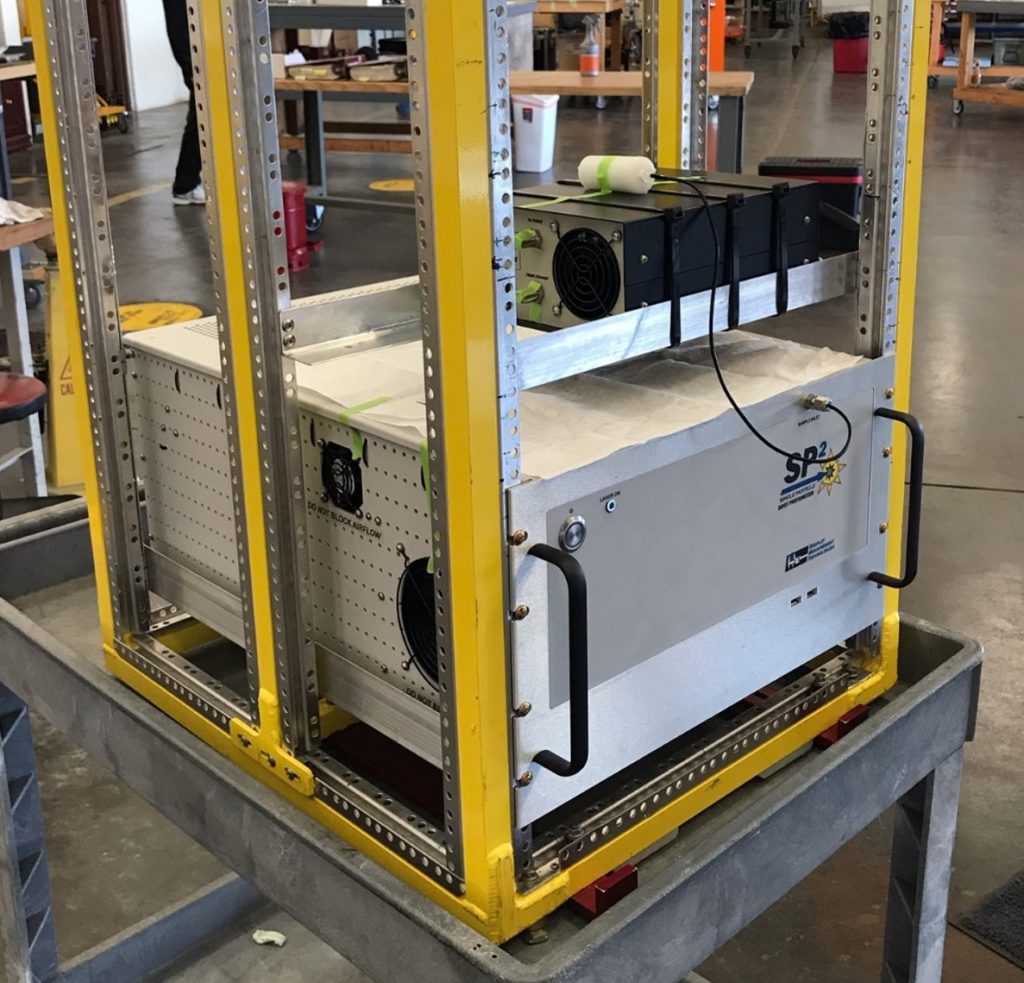 The Clemson SP2 was first used during a field campaign called the Marine Aerosol, Cloud, and Wildfire Study (MACAWS) in June & July 2018. It was deployed in the Naval Postgraduate School Twin Otter aircraft along with other aerosol and cloud probes, where it made measurements during 16 research flights. After that, the SP2 has been either in PI Metcalf's lab or deployed to the Clemson Experimental Forest (CEF) along with a Scanning Electrical Mobility Spectrometer (SEMS) making measurements of ambient aerosols.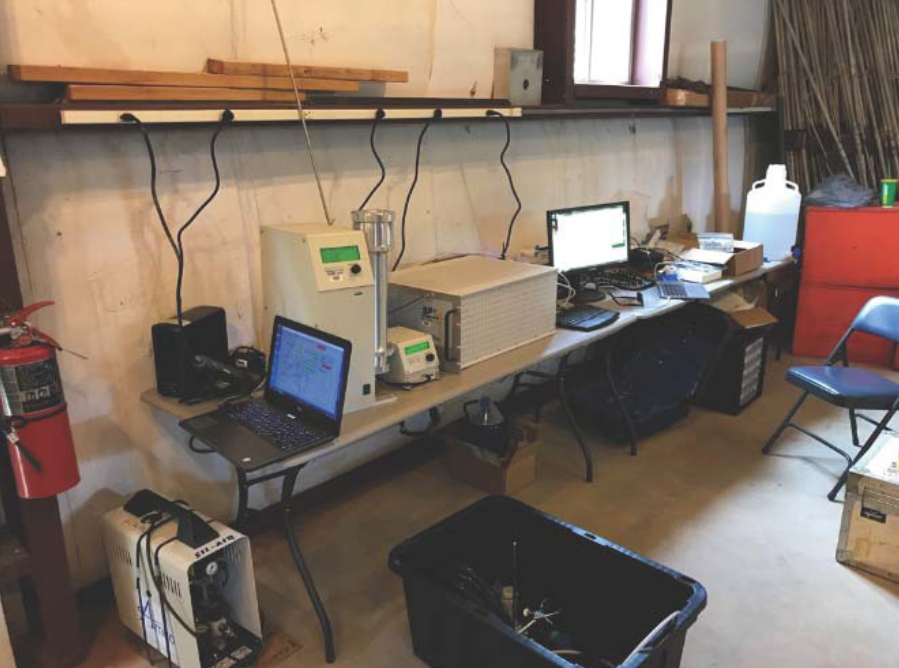 Under the NSF-funded community instrument and facility (CIF) program, the SP2 will be available for the atmospheric science research community to study the airborne black carbon (BC) aerosols. For more information about the CIF program, click here.
Scanning Electrical Mobility Spectrometer
Model 2100, Brechtel, Hayward, CA
Clemson Air Quality Lab has a scanning electrical mobility spectrometer (SEMS) that measures the aerosol particle size distributions and number concentrations. SEMS has been used along with the SP2 to scan particles of different sizes during the field campaigns.