Andrew R. Metcalf
Assistant Professor

ametcal@clemson.edu
Dr. Metcalf's teaching and research interests are in the area of air pollution and air quality, with a particular focus on atmospheric aerosol particles. Dr. Metcalf's lab, the Multiscale Atmospheric Measurements Laboratory, approaches air pollution measurements from many scales – from microscale measurements performed on a microscope in the laboratory to in situ measurements conducted during large-scale field projects. Current work is underway to bridge these measurement scales by developing methods to collect atmospheric aerosol particles in the field and bring them to microfluidic experiments in the lab while preserving the contents of the atmospheric samples.
Current Members
Dongli Wang
Graduate Research Assistant
dongliw@g.clemson.edu
Dongli started her Ph.D. in Clemson in Fall 2020. She started studying Environmental Engineering during her undergraduate career, obtaining both a Bachelors and Master's degree at Central South University in China. Her master's research dealt with air pollution control, specifically, elemental mercury emitted in smelting flue gas. Dongli is interested in studying air quality, her current research focuses on the impacts of black carbon aerosols on regional air quality in the Southeastern US. She is currently working on instrument calibration and developing MatLab codes for black carbon detection and analysis, and is working towards analyzing the mixing state and optical properties of aerosols and their influence on regional air quality.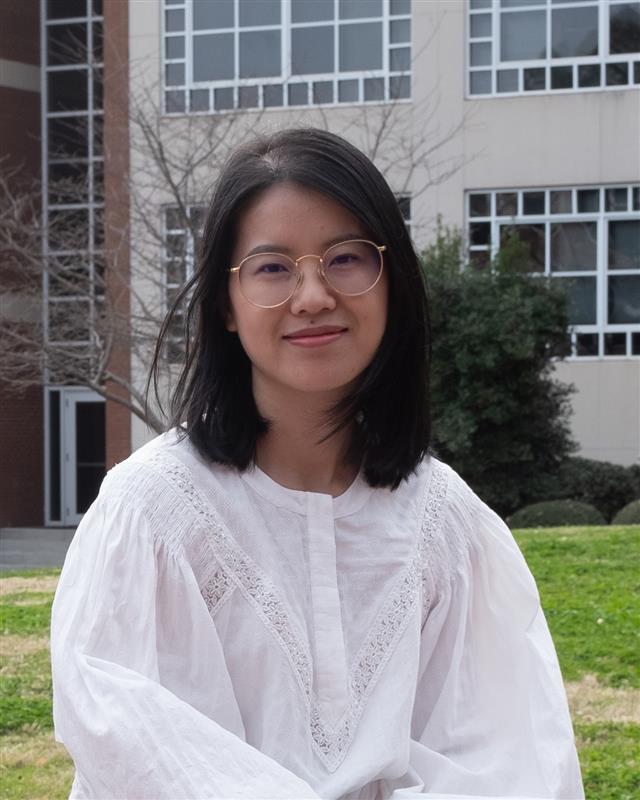 Jianing Bao
Graduate Teaching Assistant
jianinb@g.clemson.edu
Jianing began her PhD at Clemson in August 2021. She is interested in black carbon uncertainty in the global climate model and the intrusion of outdoor air and pollution into the interior of buildings.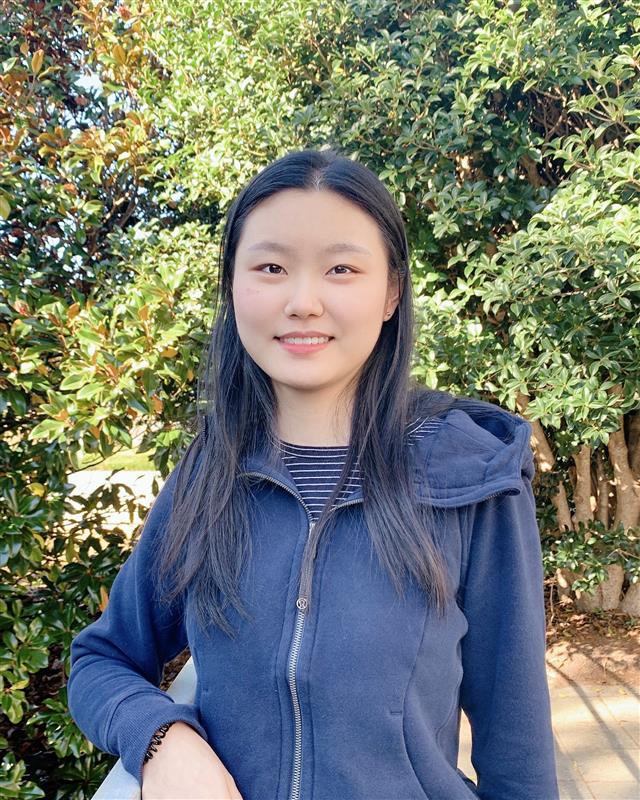 Ren Garity
Graduate Researcher
hgarity@g.clemson.edu
Ren is interested in the relationship between air quality and human health. Her current research is working with microfluidics to analyze ice-nucleating particles.
James Henry
Graduate Researcher
hgarity@g.clemson.edu
James began working in Dr. Metcalf's lab as an undergraduate research assistant in Summer of 2022. After graduating from Clemson's Environmental Engineering program in 2023, he decided to pursue a Master's degree and continue his research in air quality and control. His research interests include atmospheric transport and deposition of particulate matter and other aerosolized contaminants, engineering design of air quality control equipment and technology, and the physics of bio-aerosols and microbial life in the upper atmosphere.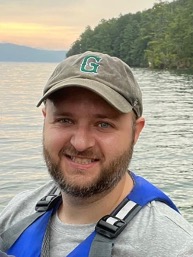 Past Members
Abi Roberts
Graduate Research Assistant
fstring@g.clemson.edu
Abi graduated with a Master's in Environmental Engineering with a focus in Environmental Chemistry in August 2023. Her work in Dr. Metcalf's lab started during her undergraduate career at Clemson where she obtained a Bachelor's degree in Environmental Engineering with a minor in Mathematical Sciences from Clemson University in August 2020 before beginning a Master's that same semester. Currently her work focuses on the evaluation and use of low cost particulate matter sensors to refine the understanding of particulate matter transport in South Carolina and understanding the relationship between satellite based instrument measurements of aerosol optical depth with surface measurements of particulate matter.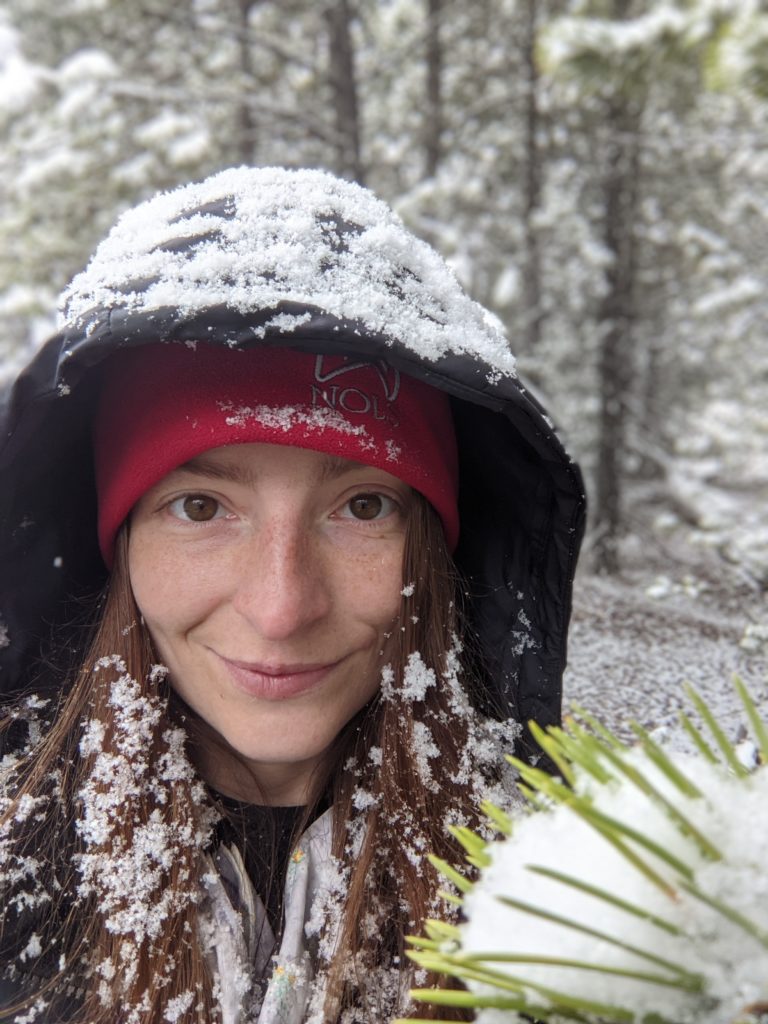 Tony Koehler Jr.
Undergraduate Researcher
akoehle@g.clemson.edu
Joined the MAML Group as a 2nd Year Mechanical Engineering Student in 2020. He became interested in Dr. Metcalf's research while learning about the physics of climate change to further his understanding of environmental sustainability and the science behind those actions. His research interests are currently in the area of Microfluidics, where he is developing microfluidic platforms to accurately and precisely measure water droplets as they heterogeneously freeze through continuous sampling methods.
Nilima Sarwar
Research Scientist

nsarwar@g.clemson.edu
Nilima graduated with her Master's degree in Environmental Engineering from Clemson University in May 2021. She is currently continuing her work on the Measurements of Black Carbon Aerosol project under the supervision of Dr. Metcalf. Her project focuses on the airborne characterization of wildfire influence on local air quality. She is also working on evaluating some low-cost particle sensors used for monitoring outdoor particulate matter.
Before joining this lab as a research assistant, she completed her B.Sc. in Chemical Engineering from Bangladesh University of Engineering and Technology, Bangladesh.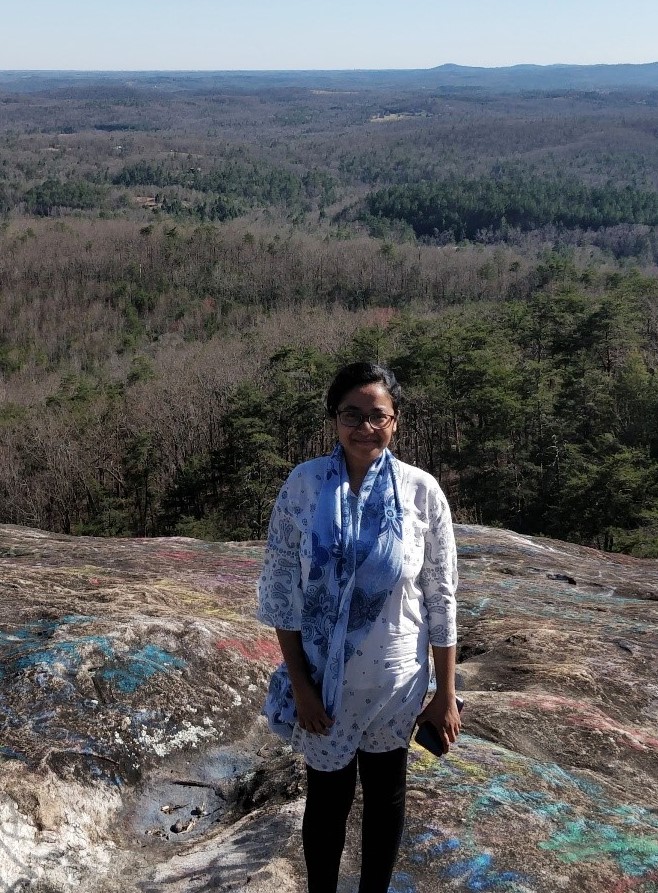 Daniel Brandt
Undergraduate Researcher
dmbrand@g.clemson.edu
Daniel is working on setting up the cold-stage for microfluidic experiments. He is researching how to solvent bond the channel and developing methods to improve lighting for the project. Additionally, he is learning to use software such as LabVIEW that runs the experiments and operates the camera.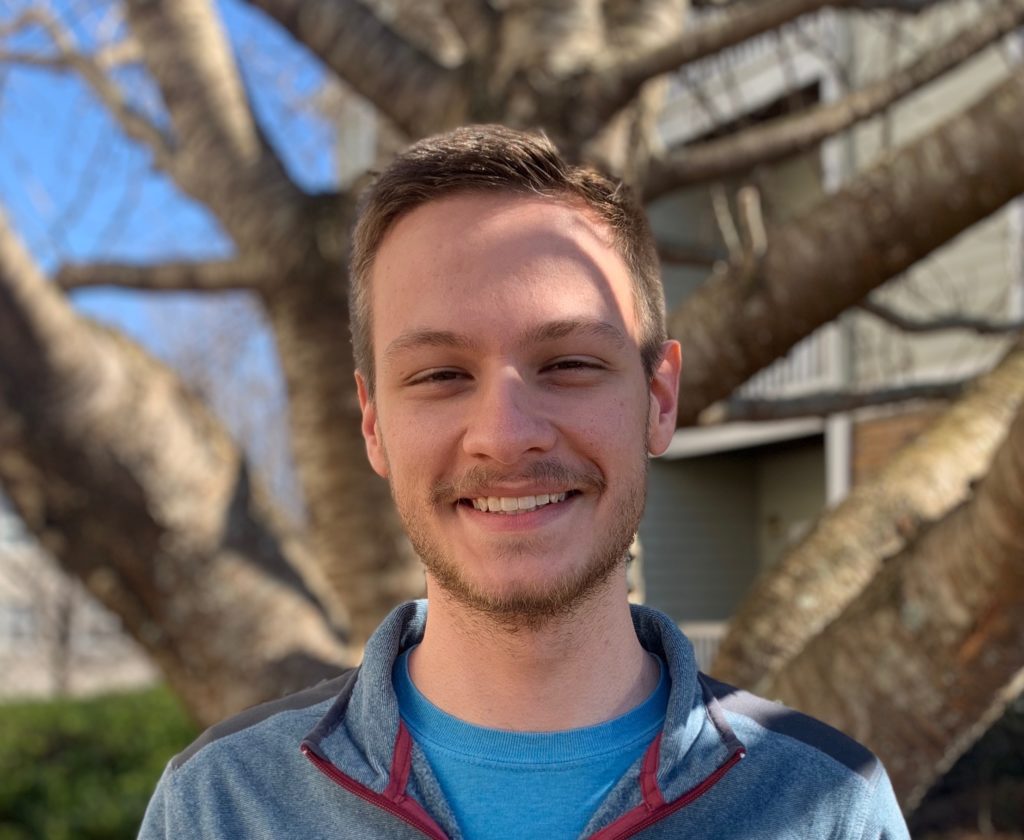 Ali Mohammadi Nafchi
Graduate Student
mohamm2@g.clemson.edu
Walt Williams
Graduate Student

isaacw@g.clemson.edu
Walt is a second year master's student under Dr. Metcalf and a graduate of Auburn University's Biosystems Engineering program. His past research includes erosion prevention techniques and transportation of legacy organic contaminants in surface water. Currently, his research focuses on quantifying black carbon emissions from wildfires. In the summer of 2018, Walt was part of a campaign measuring emissions from wildfires and shipping vessels near Monterey, CA. A short video from which can be seen here. When not in the lab, Walt spends most of his time outdoors, where he is an accomplished rock climber and enthusiastic cyclist. After graduating in the summer of 2019, he will be moving to Greenville with his wife and dog.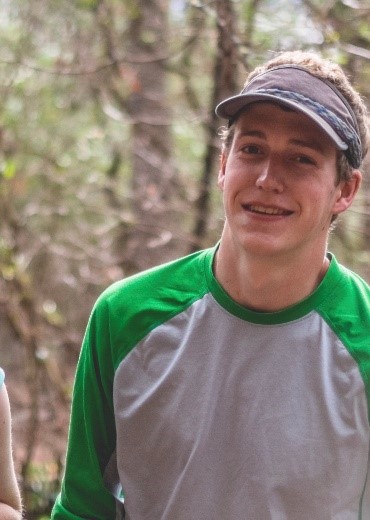 Shargene Nguyen
Title

shargen@g.clemson.edu
McKenna Dove
Undergraduate Student

medove@g.clemson.edu
McKenna Dove is an Environmental Engineering undergraduate graduating in May 2019. Upon graduation, she has accepted a job with WK Dickson in Charlotte, NC as a designer in their water & wastewater group. This past semester she worked with Dr. Metcalf's graduate students analyzing black carbon data using the software IGOR. Using IGOR, she generated various graphs and uploading data from the graduate students experiments.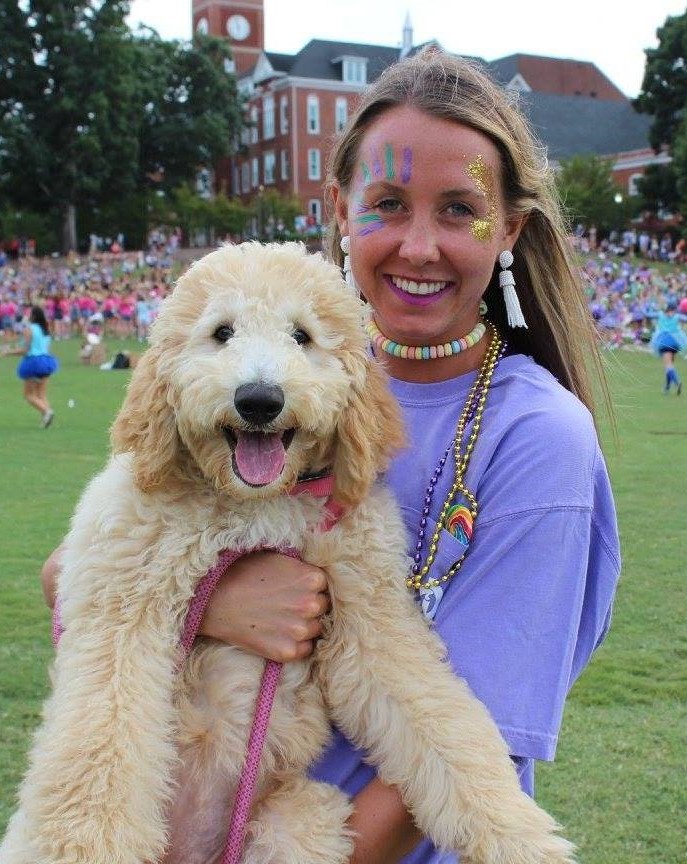 Camren Shea
Title

camren@g.clemson.edu
Kathryn Abbott
Undergraduate Student

kaabbot@g.clemson.edu
Kathryn is studying Environmental Engineering through the undergraduate program at Clemson. She will graduate in May 2019. Upon graduation, Kathryn will be moving to Charleston, SC to work as a Civil EIT at Thomas & Hutton doing primarily AutoCAD drafting. In the Spring 2019 semester, Kathryn helped with SP2 analysis as well as creating graphical analyses in Igor. In her free time, Kathryn enjoys baking, going to concerts, and hiking.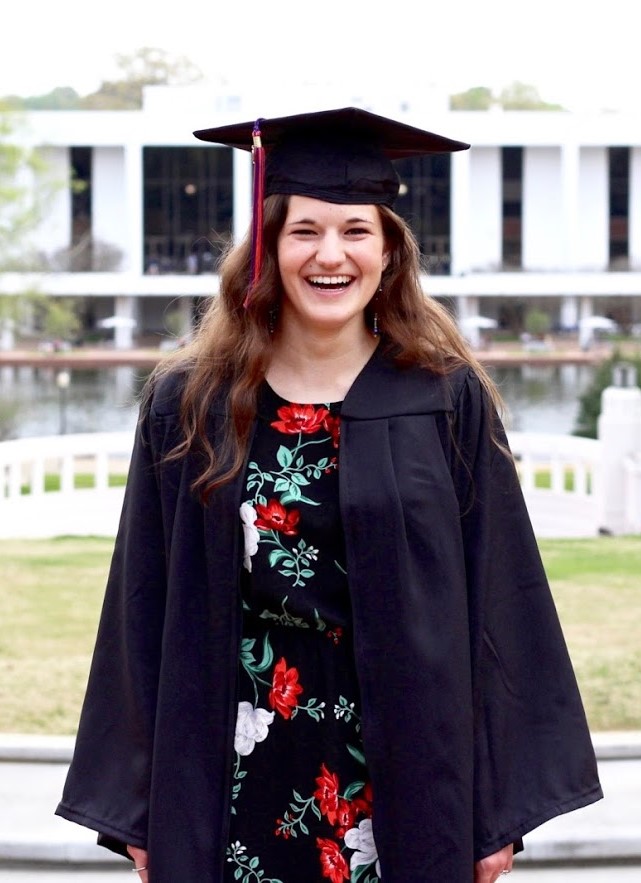 Robert Basha
Title

rbasha@g.clemson.edu
Thomas Timms
Title

ttimms@g.clemson.edu
Kaiser Rich
Title

hrich@g.clemson.edu
Aylissa Damsen
Title

adamsen@g.clemson.edu