Bachelors-to-Masters
Combined Degree Program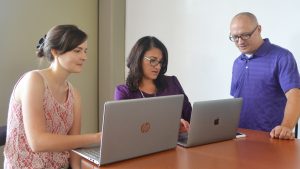 The B.S./M.S. program in Civil Engineering provides eligible undergraduate students (3.4 GPA or higher) with the opportunity to get a head-start on graduate studies by allowing them to use a limited number of graduate courses to satisfy requirements for both the B.S. and M.S. degrees.  Following are some guidelines:
Consult with an advisor in your intended area of graduate study before taking any graduate-level courses.
Up to 6 credit hours from approved 6000-level or 8000-level CE courses can be used to satisfy undergraduate technical electives.
The graduate courses taken as an undergraduate student will be listed in your graduate Plan of Study.
Students in the B.S./M.S. program are conditionally accepted to the graduate program pending the completion of the B.S. degree.
Typically, courses taken as a B.S./M.S. student are not transferable to other programs, either at Clemson or other schools.
B.S./M.S. students in their final undergraduate semester may also take a limited number  of 6000-level or 8000-level courses to be used for future graduate credit only.
The GS6BS/MS Form will serve as your application to the civil engineering graduate program – no additional application is required.  However, while the Graduate Record Exam (GRE) is not mandatory, some fellowship applications may require GRE scores.
Interested in the B.S./M.S. program?  Contact Kristi Baker for more information.