Graduate Fellowships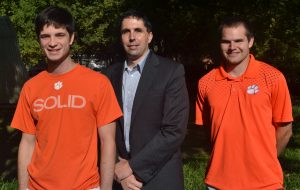 The Glenn Department of Civil Engineering is pleased to announce the availability of a prestigious new graduate fellowship, the Glenn Graduate Fellowship.  These fellowships are awarded to select incoming students applying to the M.S. or Ph.D. program.
Fellowship recipients are required to have at least one degree from a U.S. institution.  No separate application is required – all qualified outstanding applicants will be given consideration.  Information regarding the application process may be found on the Graduate Admissions website.
For more information, contact Kristi Baker.