Biomechanics, Ergonomics, Safety, and Training Lab
The BEST Lab at Clemson University broadly focuses on basic and applied research in biomechanics and physical ergonomics to enhance human health, performance, and safety in a variety of settings. Our focus areas include:
Human performance assessments (strength, motion, postures, and individual differences)
Biomechanics
Movement control and coordination
Motor learning and skills training
Work physiology and fatigue
Physical human-robot interaction
Recent News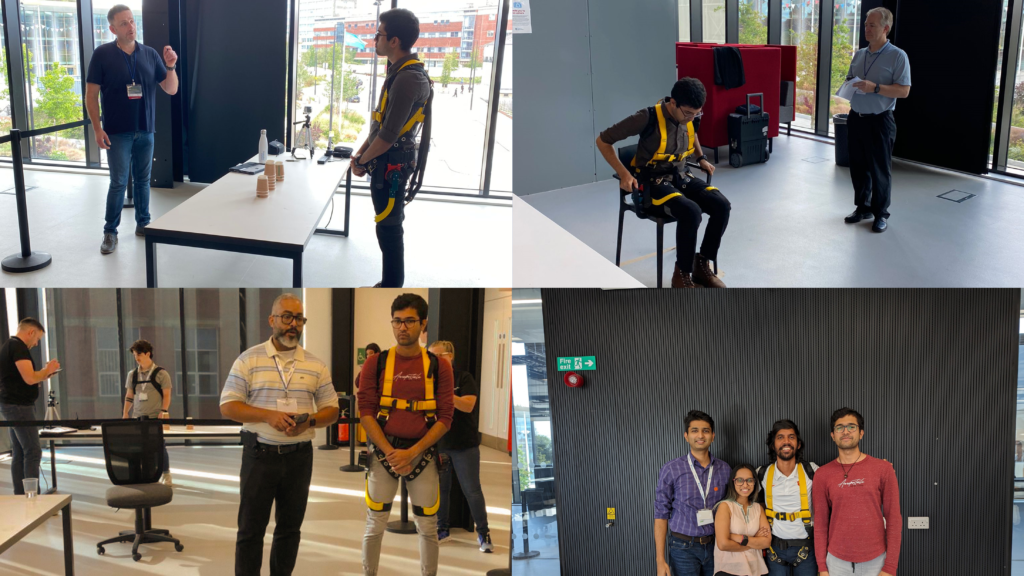 Our students and participated in Exo Games Competition held in the UK.
August 15-17, 2023
In a whirlwind of wit and exo-fueled excitement, our students participated in the Exo Games Competition organised by American Society for Testing and Materisl (ASTM) hosted by University of Central Lancashire, UK .
For this, the team built a hybrid exoskeleton with a passive back support and an active gait support to assist during the challenges. They won first place in the presentation competition and third place in the overall competition. Read more