Industry Information News and Events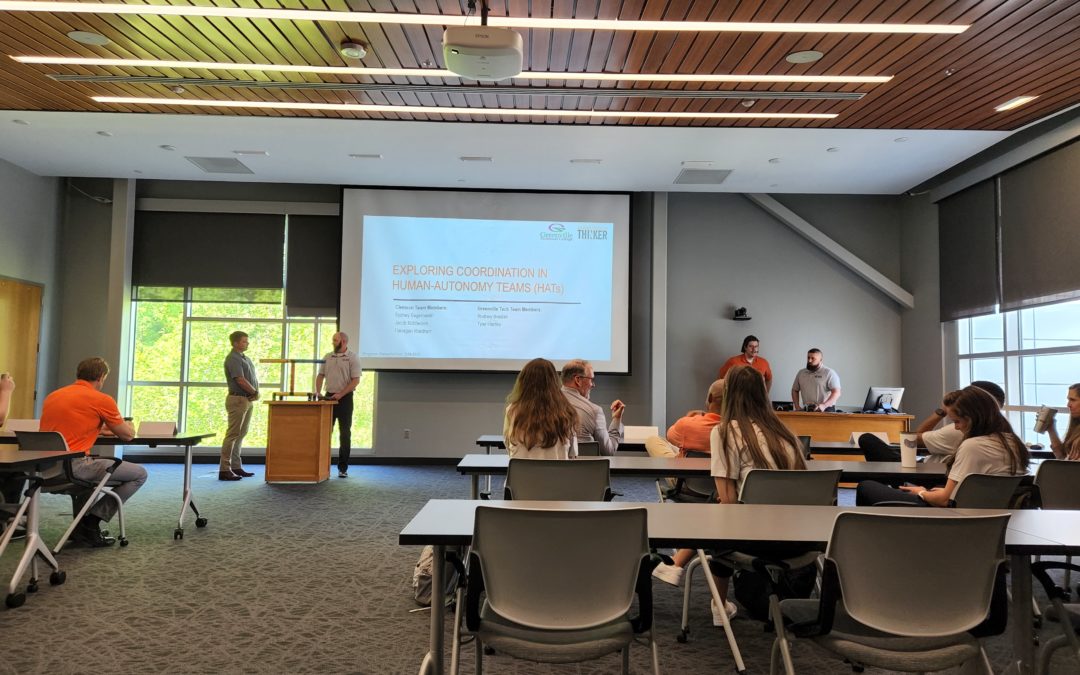 On April 29, 2022, the two THINKER project teams gave presentations to Clemson and Greenville Technical College leaders.  These presentations included lab demonstrations of the final project prototypes and one team also presented to industry partner, Magna.  This was...
read more
Ratan Tata's Visit Inspires Students
Tata, the world-renowned industrialist, innovator, visionary and philanthropist, visited the Clemson campus to participate in President James P. Clements' inaugural Global Leaders Forum. Several Tata Fellows had a chance to personally thank him and join other students in seeking his perspective on global impact, philanthropy, and business.
THINKER Team Get-Together
November 25th – THINKER Team get-together at Your Pie in Clemson. Faculty and students took a much-needed respite to enjoy great pizza and catch up on the latest THINKER news.
Present (right to left) were Mary Beth Kurz, Laine Mears, Josh Summers, Chelsea Spence, Brian Davenport, Chris Flathmann, Beau Schelble, Nate McNeese, and Debi Switzer.