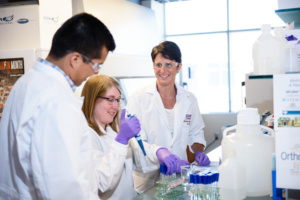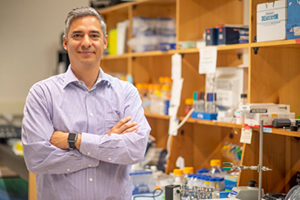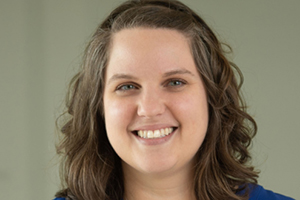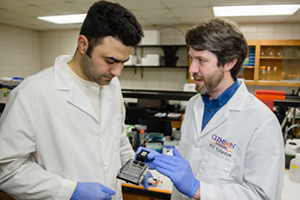 ---
October/November - 2020 Semi-Annual EAC Review
10/05 - NIH R01 Deadline
10/30 - SC TRIMH Monthly Meeting
11/20 - SC TRIMH Monthly Meeting
12/11 - SC TRIMH Monthly Meeting
12/17 - Fall Graduation Ceremonies
When it comes to health research, improving patient outcomes and health delivery are critical goals. That's why researchers across the nation are increasingly focused on translational research - research that applies scientific breakthroughs in actual medical practice to improve patient care and health outcomes.
A group of health researchers at Clemson University, in partnership with clinical experts at the Prisma Health-Upstate and the Medical University of South Carolina (MUSC), have joined together to launch an innovative, translational research initiative: South Carolina Translational Research Improving Musculoskeletal Health (SC TRIMH).
Musculoskeletal disease has debilitating effects on the population which results in chronic pain, increased mortality, decreased mobility, and serious psychological effects. Such disorders among aging individuals are of particular concern, as the number of Americans over the age of 65 is predicted to double by 2030 - resulting in increased stress for the healthcare system.
Led by Professor Hai Yao, the SC TRIMH initiative will leverage the resources of the Clemson University School of Health Research (CUSHR), Clemson University Biomedical Engineering Innovation Campus (CUBEInC), Prima Health-Upstate, and the Medical University of South Carolina (MUSC), in order to address the challenges of bone and joint diseases. New methods of virtual modeling, cluster computing, and fabrication technologies will help design a new generation of devices and interventions that can both improve musculoskeletal health and reduce healthcare costs.
This unique initiative is anchored within CUSHR, providing opportunities for health research collaboration across colleges and departments and with health delivery system partners. A Clinical Advisory Group facilitates and advises the work of junior investigators and core research teams. The clinical advisory group includes Prisma Health-Upstate physicians Kyle Jeray, Michael Kissenberth, Thomas Pace, Larry Bowman, W. Franklin Sease, and Dartmouth-Hitchcock physician Vin Pellegrini.