Virtual Reality
Immersive by design.
Virtual Reality in Education
Exploiting the power of virtual reality in education has been our goal from the beginning. Through rigorous research and concept design, our experts in education, virtual reality and gaming have collaborated to produce state-of-the-art simulations that give users hands-on experience and facilitate skill transfer. But we don't stop there. Our development efforts have supported research on the efficacy of VR systems for skills transfer – research that has attracted national attention in the National Science Foundation community and with the advanced manufacturing industry.
109+
Total VR Simulations Created
With over 100 VR simulations employed throughout a variety of modules and courses, we continue to be at the forefront of creating an immersive experience for technological education.
The Virtual Advantage
Whether in high school classrooms, 2- or 4-year institutions, or industry settings, our VR affords the user a virtual hands-on experience with tools, equipment and scenarios that may not otherwise be possible to train on.
Our virtual simulations range anywhere from using precision measurement instruments in a 2-dimensional space to highly immersive 3-dimensional safety training scenarios in a virtual advanced manufacturing facility using the Unity3D game engine.
So whether you use our existing VR modules for your classroom, partner with us to develop VR for your technician education program, or need high quality VR for proprietary training, we have the resources and experience to help you take your next virtual step.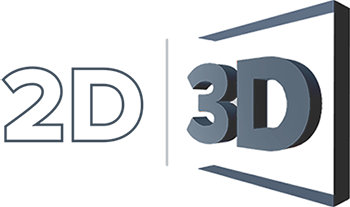 2D animations and guided content

3D modelling and guided content

3D environments using Unity3D

Immersive 3D virtual reality using Unity3D and OculusRift
Developing Virtual Tools for Curriculum
Our development process takes into consideration various components of education and technology to produce an integrated approach to learning with VR.
Educational Requirements Planning
Software and Graphic Development
Does your organization have a need for high-end virtual reality development? Contact us to see how we can help.