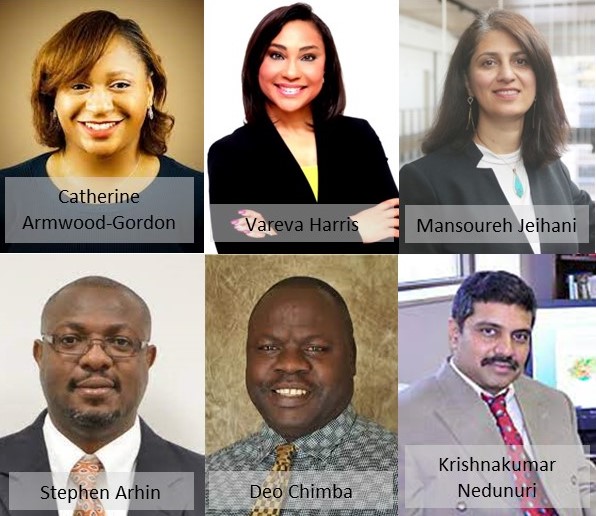 As part of our continuing dialogue on the involvement of HBCUs in University Transportation Centers, C2M2 organized and hosted an HBCU Partnership Panel Discussion as part of our C2M2 5th Annual Fall Conference. This morning session was led by Dr. Vareva Harris, Benedict College, and Dr. Mashrur "Ronnie" Chowdhury, Clemson University, and featured the following panelists from various HBCUs around the nation.
Deo Chimba – Tennessee State University
Catherine Armwood-Gordon – Tennessee State University
Stephen Arhin – Howard University
KrishnaKumar Nedunuri – Central State University
Mansoureh Jeihani – Morgan State University
Gurcan Comert – Benedict College
Judith Mwakalonge – South Carolina State University
Panelists discussed how their institutions currently work with UTCs, and the various barriers they face with involvement as well as their thoughts on how to improve these relationships including how to involve HBCUs that are not partnered with a UTC. They answered questions on how they thought UTCs could strengthen their relationship with HBCUs, increase student participation, and what support they would like to see from the USDOT and UTCs. Following the panel discussion, participants broke out into three break-out sessions where our panelists and audience members further discussed the following before returning to the main chat for a debrief.
HBCU leadership and partnership in UTCs

Moderator: Dr. Mansoureh Jeihani

Involving more HBCUs in UTCs

Moderator: Dr. Sakib Khan

2021 American Jobs Plan and HBCU partnership

Moderator: Dr. Vareva Harris
75 people participated in this dialogue and C2M2 plans to use the takeaways compiled from this discussion to continue working with our HBCU partners and the USDOT to improve HBCU participation in UTCs.